About Me
my name is rebecca. i'm nineteen years old & i have an amazing little girl named hailyn grace, who was born on october 15, 2009. she is the center of my world, and the greatest thing that's ever happened to me. i have truly never felt love like this.
i'm married to an amazing man, we have been together since october 5, 2004. he's the best guy in the world & an amazing father. i wanted to breastfeed, but after having latch on problems we decided to go with formula, and i'm okay with that. i'm very against abortion, i don't believe there is ANY excuse. i love animals. i'm extremely nice & love getting to know new people. random parentanks are fine with me :)
Hailyn's weight gain
[october 15, 2009] 8lbs 0.4oz
[october 29, 2009] 8lbs 5oz
[november 3, 2009] 9lbs 2oz
[november 10, 2009] 9lbs 10oz
[1 month] 10lbs 3oz
[3 months] 12lbs 5oz
[5 months]14lbs 1oz
aim - amazingl0vex
yahoo- beckabaxter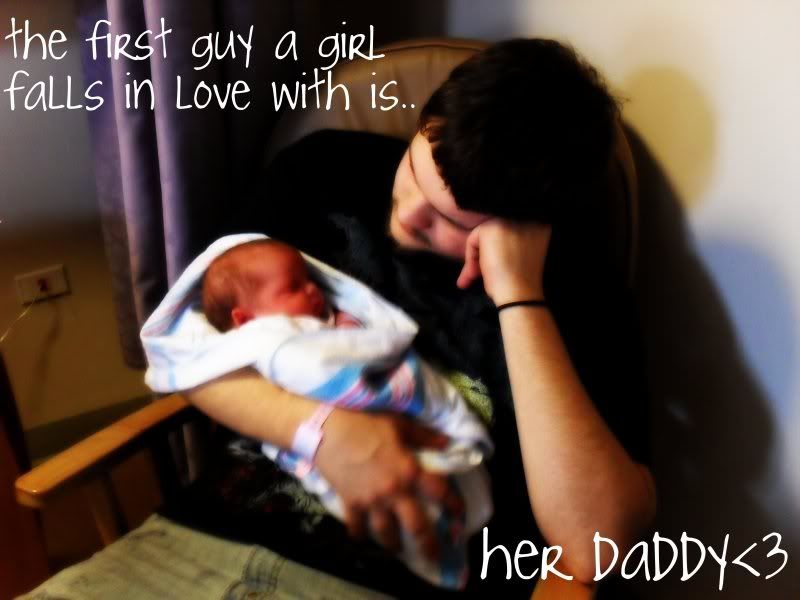 every
action in this world
will
bear a
consequence
this is my first born baby, odie. he is the love of my life, & the first thing that can put a smile on my face when i'm in the worst mood. he loves me no matter what, and he never judges me. he will be two on christmas :] i honestly don't know what i would do if i didn't have him in my life anymore. he is treated just like a child, that's what he is. my babyboy. he is a member of my family first, and a dog second. and the day his life ends, my world will be shattered. <3
March 22

Good to hear! Were great, thanks. I'm loving mommyhood so far...except for the sleepless nights. But other than that I can't complain. Hahhah. Awh that s***s. One of the many reasons I'll never have a dog. They're such handfulls. Hope you get some new photos up here soon. I would die without my camera, lmfao!
March 21

How are you and baby Hailyn doing? She's a darling. <b>;D</b>
November 11

I have no idea how much audrey weighs right now...but she is getting tubby! and really really long! she is too long for her newborn footsie jammies now. I have her in 3months footsies. her one month check up is on Tuesday so we'll find out then.
November 9

i just got my phone in the mail today !!!!! i know i want to come and see yall. but weve been stuck in the house for almost 2 weeks now bc we are having problems with our car. but i got a cute little granimals purple onesie that was given to me before i found out what i was having. i want to send it you and i will as soon as i get the money : ) how is your little princess ?
November 2

I don't think you'll get it if you haven't already. I've had it since day one. and I know I have it because I'm sad all the time and I find myself hating patrick for the littlest things and I just feel really really lonely. the only thing that helps is taking care of Audrey.
November 2

were good mostly. but I'm pretty sure I'm suffering from Post Partum Depression...luckily my anger and hatred is aimed at Patrick and not Audrey. lol.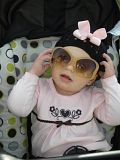 October 30

Thanks for the picture comment mama! :)
MILF !!
I have 2 kids and live in Connecticut
October 20

congratulations! your little girl is gorgeous!
October 5

That's GREAT!! You lucky girl you!! haha.. Me.. still waiting.. hehe.. but haven't gone crazy yet.. give it a couple more hours.. hehe.. CONGRATS!!
October 1

Hey! let me know how your appointment goes! :D
deleted
I have 2 kids and live in Fort Wayne, Indiana
September 30

Thank you!!! =]
September 29

Yea you will be fine! let me know how it goes! your my first DUE DATE buddy.. haha.. but i do have others due around the same time as me! :D.. but yea have you been walking, and doing all that jazz to get it started :D.. That is really good! haha yea i'm having a baby shower next week at 38 weeks.. haha! terrible huh! that is good that you will have everything! can you still sleep at night, or is it terrible? I haven't really had any problems at all! how about you?!