About Me
I'm Erin and I'm 23 years old. My husband, Zachary, and I have been married since Feb 09 and Jaylin Sky was born October 20th, 09. We welcomed her little brother, Jackson Trace, to the world on Nov. 20th, 12. I am currently a stay at home mommy and love it! I love my family more than anything and wouldn't want to be living any other way :)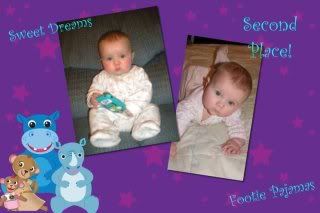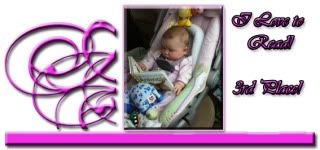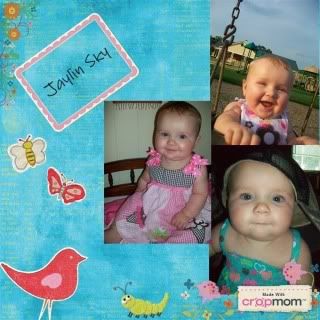 November 6

, Erin. How are you and your kids? I want to make new friend with you who nearest my hometown and playmate and out to eat together sound liek fun... :)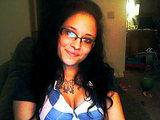 DEGO
I have 19 kids and live in Bridgeport, Ohio
May 1

Hey mama, just making sure you & your family are safe due to the recent storms in the south.. if you could comment or PM myself or someone else and let us know you're OK, we will all rest a little easier. Just thinking of you girl!
November 10

I should have switched to online classes when I got pregnant. Going to classes 80+ hours a week was SOOO hard. But it was worth it. I loved full sail. A lot of people hate it though!
October 7

okay! yay! i'm excited :) where's it gonna be at??
September 21

That's understanding .. I can't wait until It happens. I'm hoping It does soon but not getting my hopes up. Pretty much just takin' It easy and takin' It one day at a time. When It happens It happens would be the best way for me to look at It.
September 16

Sorry It took so long for me to write ya back, I don't get on babygaga much but will be now, I just got my paraguard removed today, hoping to get pregnant asap! Gracee Is 13 moths so at least the ages are two yrs apart. That's what we want. Last baby though! Hoping for a boy but I will be happy with whatever the sex Is .. Just as long as It's healthy of course! Are you on any type of B.C
August 12

Hey girl!!!! She took her first steps today! I balled, and time sure does fly. I am plannin' on gettin' my IUD removed In February to try for yet another one. Last one though!!!! So If I were to get pregnant In Feb, Gracee would be 2 1/2 when the baby was born, figured It would be perfect timing with the age and all. How are you and how Is your LO doin? Gracee Is allergic to whole milk so I'm havin' to feed her soy, the worse diaper rash ever, so bad that my heart aches everytime I look at It.
August 12

hey! ive been good! how about u? its been a while. Cant believe how fast the babies are growing :(
August 12

thanks! :) Your LO is a cutie!
August 10

Thank you :) It's becoming more and more popular lol If he would have been a girl then we would have went with Kaydence haha I love your daughters name :) You still went with a good one!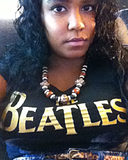 August 9

I made it with some scrap kits on photoshop 7
PremieeLayla
I have 1 child and live in Saint Peters, Missouri
August 8

Yeah we had a princess party!! She wore a little teierra and tutu. it was cute. and we bbqd and just hung out! it was a lot of fun