Aubrey's mama!
1219 Posts | Joined BG: May 25, 2009
Last Visit: 3 years ago
Age

26



Gender

Female



Status

In a Relationship



Work

Covenant Hospital



Location

Lubbock, Texas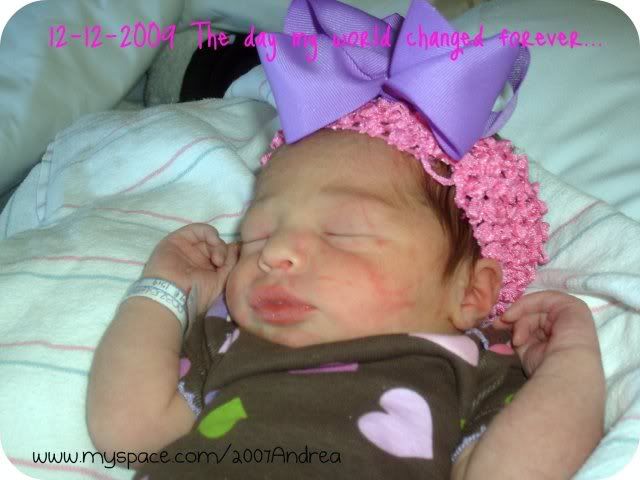 My name is Andrea, proud mama to Aubrey Lynn.. she was born December 12,2009 at 3:19PM She weighed 6 pounds 1 ounce! She was born the day after my mom's birthday.. I never thought I could love someone as much as i love her.. I cannot imagine my life without her..
Im 20 years old, and I live in texas! Im very independent. I love being able to pay my bills on my own, and prove everyone wrong when they doubt me :lol: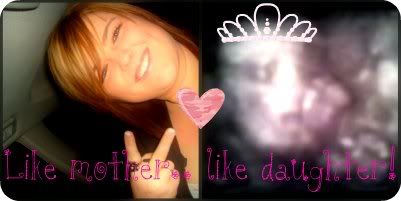 I'm a lover.. NOT a fighter but I will fight for what I love..
I am so GLAD this forum was made!! It helps being able to vent and talk to other mommas who have dead beat baby dads
♥First Trimester:
1-4 weeks [ One Month ]= DONE
5-8 weeks [ Two Months ]= DONE
9-12 weeks [ Three Months ]= DONE
♥Second Trimester:
13-16 weeks [ Four Months ]= DONE
17-20 weeks [ Five Months ]= DONE
21-24 weeks [ Six Months ]= DONE
♥Third Trimester:
25-28 weeks [ Seven Months ]= DONE
29-32 weeks [ Eight Months ]= DONE!
33-36 weeks [ Nine Months ]= baking...
37-40 weeks [ Ten Months ]=
12/28/2010- Positive pregnancy test...
12/29/2010-Confirmed pregnancy EDD: 08-22-2011
01/19/2011- First Dr. Appointment
" />