About Me
Owen Richard - January 26, 2010
Violet Sloane - July 12, 2012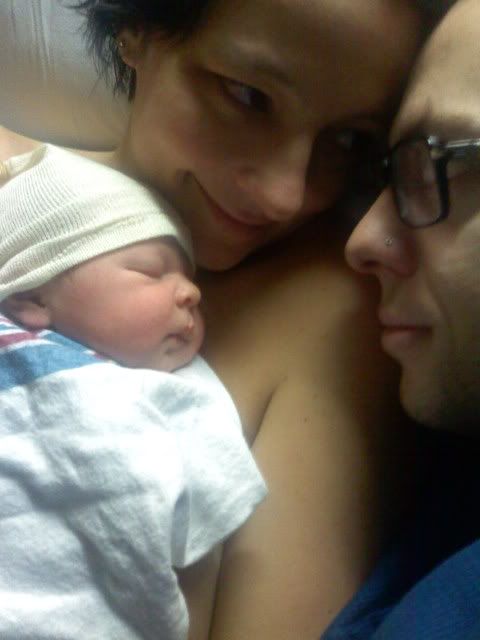 Baby O, my husband Craig, and me - Kathryn. Morning of Owen's birth.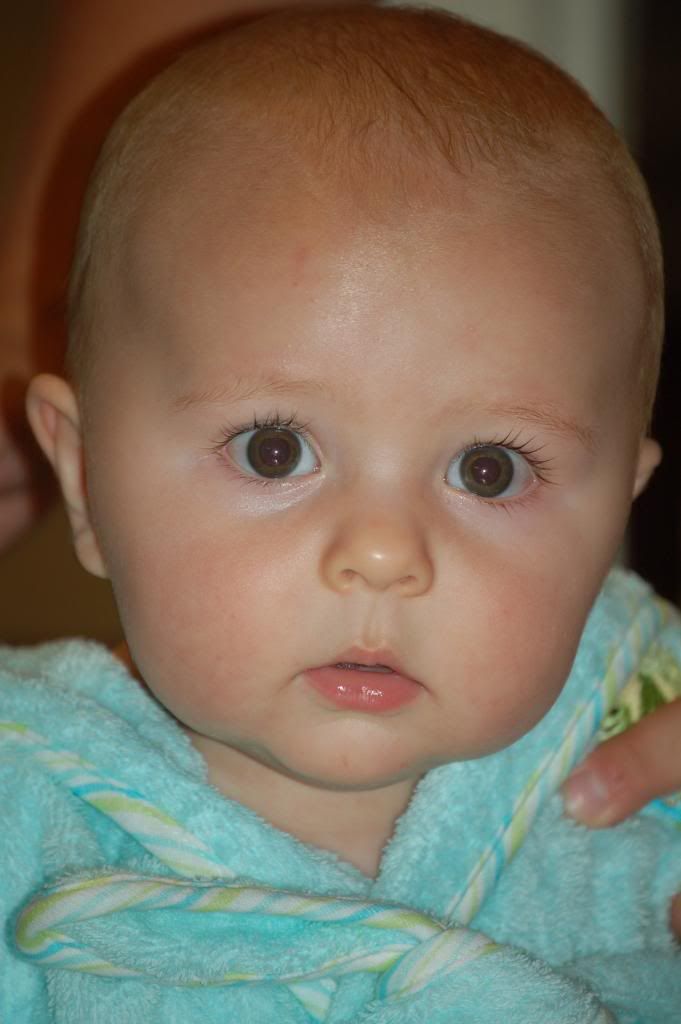 Owen Richard - 5 months and 3 weeks. :)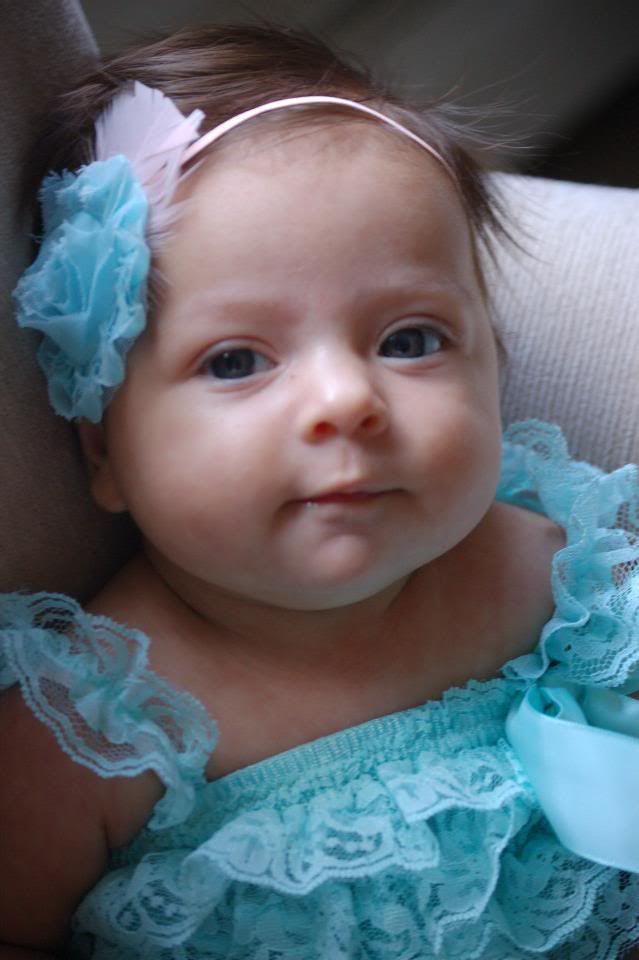 Baby Violet 2 months old
Violet almost 3 months old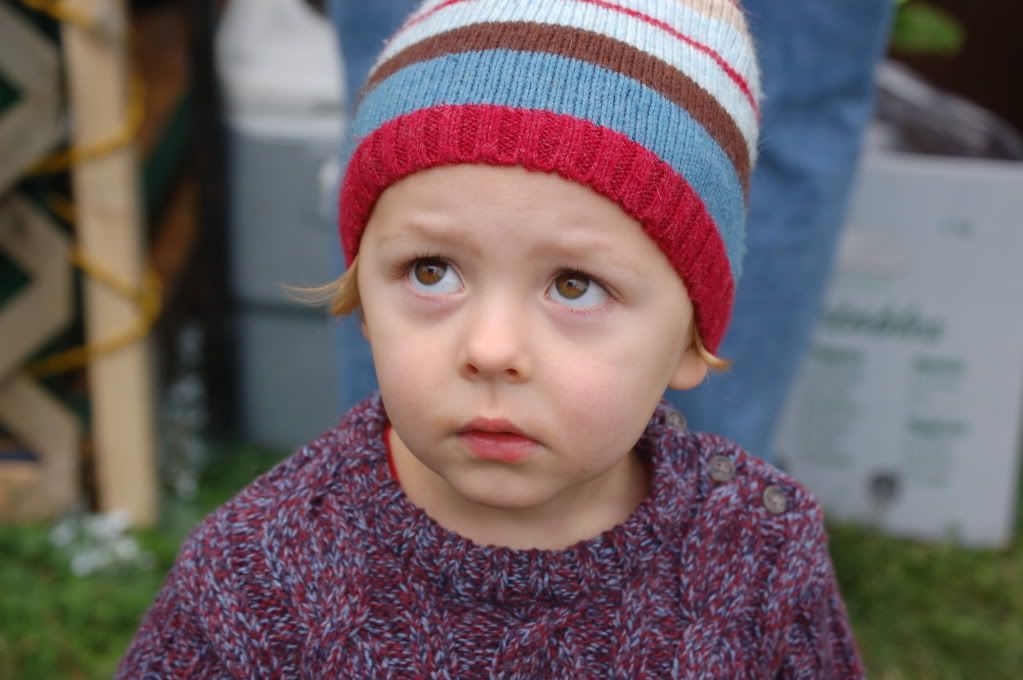 Owen 2 1/2
PREGNANCY
About You:
Name?:
Kathryn
Age?:
31
Height?:
5'5
About The Father:
Name?:
Craig
Age?:
29
Height?:
6'1
Are you still together?:
Yes, married and best friends!

About Your Pregnancy:
Is this your first pregnancy?:
Yes
When did you find out you were pregnant?:
On Memorial Day - May 26, 2009
Was it planned?:
Wasn't planned, wasn't not-planned. We were just going with it.
What was your first reaction?:
to myself: Really?! I can get pregnant?!!!! then: "HONEY!"
Who was with you when you found out?:
Craig
Who was the first person you told?:
besides mt husband, my brother-in-law because he answered the phone and knew I was going to take a prego test.
How did your parents react?:
Excited for us!
How far along are you?:
I was 5 weeks when I found out, I am now 24 weeks
What was your first symptom?:
Being exhausted when I was always the party girl. And heartburn.
What is your due date?:
January 20, 2010
Do you know the sex of the baby?:
yes
If so, what is it?:
boy
Have you picked out names?:
yes, it is all set.
If so, what are they?:
Owen Richard Marlowe (my dad's name, and Craig's dad's name)
How much weight have you gained?:
15! :shock:
Do you have stretch marks?:
not yet
Have you felt the baby move?:
a lot :D
Have you heard the heartbeat?:
yes
About the birth:
Home or hospital birth?:
Hospital
Natural or medicated birth?:
most likely epi
Who will be in the delivery room with you?:
Craig and my mom
Will you breastfeed?:
Yes!
Do you think you'll need a c-section?:
Possibly since I have SPD (SYMPHYSIS PUBIS DYSFUNCTION)
Will you cry when you hold the baby for the first time?:
I can guarantee it
What's the first thing you might say to him/her?:
speechless type. Or "Oh my god, hi Owen."
Would you let someone videotape the birth?:
no
Are you excited about the birth, or scared?:
both!
1st Trimester
1-4 Weeks - 1 Month -
Complete!
5-8 Weeks - 2 Months -
Complete!
9-13 Weeks - 3 Months -
Complete!
2nd Trimester
14-17 Weeks - 4 Months -
Complete!
18-21 Weeks - 5 Months -
Complete!
22-26 Weeks - 6 Months -
Complete!
3rd Trimester
27-30 Weeks - 7 Months -
Complete!

31-35 Weeks - 8 Months -
Complete
!
36-40 Weeks - 9 Months-
Complete!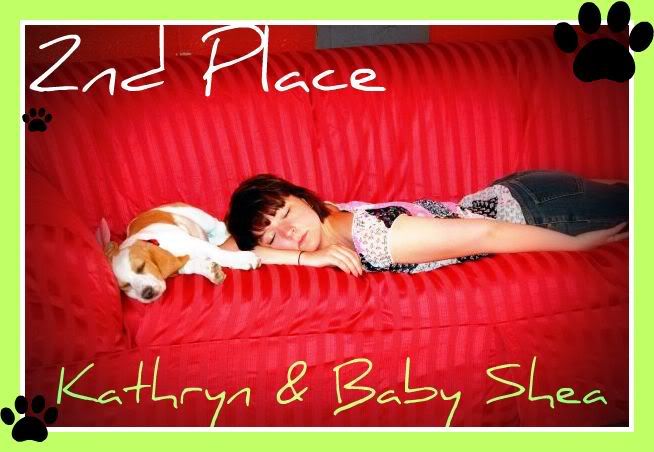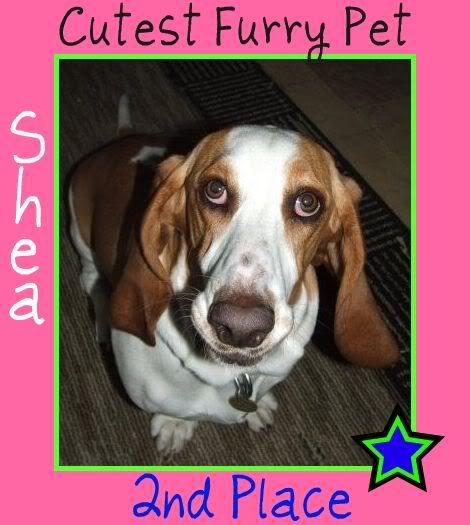 August 18

I love that photo of Owen in the bathrobe on your profile. Handsome fellow!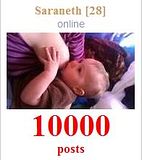 Saraneth
I have 2 kids and live in Carmel, Maine
April 13

Just so you know, parenting is not a competition. Alot of women on this board will treat it that way. Just do what you feel is best for you and your baby. :)
March 15

Lol I have some pics that are identical! He is way too cute.
March 12

When I saw your avatar..if that's what it's called...Your boy looked so much like my son! He's adorable! Congrats
February 18

Thanks girl! Congrats to you too!!!
SubLowe
I have 1 child and live in Oceanside, California
February 15

oh yaay hes here! how was your labor?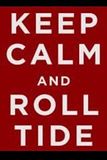 February 11

Glad to see he finally came! He is adorable!
February 11

ohmygoodness. he's adorable, congrats. (:
♥TacoBelly
I have 1 child and live in Exeter, Rhode Island
February 5

CONGRATS he's adorable!!!!
January 30

<b>Congrats!! </b> He's so darn cute, Kathryn. So happy for you and C. I hope everything went well for you guys during delivery, and you're enjoying your first few days with Owen!
January 25

Thinking of you, C and Baby O!!! Hope things are going smoothly!
♥TacoBelly
I have 1 child and live in Exeter, Rhode Island
January 21

tomorrow ill be 8 days overdue... & im scared shitless of a c-sec too. Like the thought of it makes me get all anxious. Tomorrow i go for a NST & ultrasound... if my fluids are low or any other complication they will induce me. BUT that makes your chance for c-sec go up HIGHER.... UG. :(