About Me
Let's see..I'm
Nelly
..I'm 27 years young =).
I'm a mother to a 3 year old beautiful baby girl.
A little bit about me: I'm a Certified Preschool Teacher, I love my job. With my first pregnancy I went through it alone as a single mother. Then a few months after my baby girl was born I met a wonderful man who wanted to be part of my daughters life, we been together ever since. Now we are expecting our 2 child, we are hoping it's another girl. =) Can't wait till New Years...



January 19

Thank you :) I'm getting close !!!
January 3

Where is Vista?
baabymama
I have 1 child and live in San Diego, California
November 15

Girl I am lagging on everything! My room is a complete mess, everything is literally scattered all over the place. It's weird cus I love cleaning everyplace in the house but my own room. But yesss the days are going by so fast.. it felt like I was only 6 months last week. Did you get to have a babyshower?
baabymama
I have 1 child and live in San Diego, California
November 14

Pregnancy's going good.. days are going by fast now and I still have so much to do! Hows you&the babygirl :)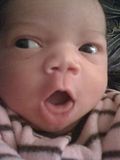 October 21

ay yi yi lol. im gettin use to it. its like her days n her nights r mixed up
October 20

Thanks for the comment :) I find out what I am having in the morning & I couldn't be anymore thrilled !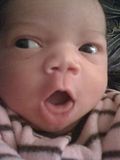 October 20

yup! she had jaundice but its all cleared up now. shes huge for being early tho! shes 21 inches and 9 and a half lbs
October 20

thanks for the advice :)
October 16

heyyy :) came across your page read ur a single mother. how is it? im a single mother to be and was wondering if u have any advice.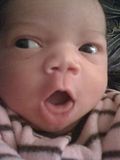 September 10

I just had an appointment on friday cuz i thought i was feeling contractions, not BH's, and she checked me and she said my cervix shortened. So i don't know if shes gona last all the way until October 25th. we"ll see though. ANd congrats on your baby girl!!!!! :D Post some pix of her soon!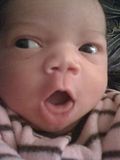 September 2

today is my four year anniversary with my SO!!! if your baby comes today it's a good good day lol. if not it will still be a good day when ever she decides to come out lol. i know you must be heeeeeeeella ready because i know i am, and im not even due until the end of october!!!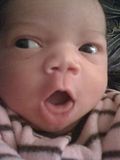 August 17

HEy! Everything is already so far. I wish i was due when u were due tho lol. this is takin forever!