About Me
im 28 years old i have 2 boys ages 10 years old and a 1 year old, and was going to tie my tubes but decided we would have one more in the future ,,well im pregnant again lol ..were all originally from san antonio texas.. i do model, im covered in tattoos and piercings, I'm a hello kitty freak,and love lady gaga.. some might think thats awkward but to me it just reminds me that i am me! i work at a local tattoo shop in lake charles along side my better half, i pierce, and hes an amazing tattoo artist.
JCCM.
status
I have 2 kids and live in Louisiana
January 2

Stalker status- Lol I live in Sulphur :) Felt obligated to mention that when I saw youre in LC.
Anna Rae
I have 65 kids and live in PARADISE VLY, Pennsylvania
March 14

OMG You're having your baby already ? Cannot wait to see the pictures CONGRATS ♥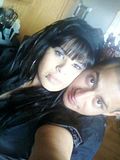 February 26

i just had to post a comment ... you;re gorgeous :) -random sorry I'm letty BTW
February 14

HOLA to my fellow nail tech! Lol
February 5

its rocknbabby doll....
January 24

HEY DOLL ITS A SMALL WORLD, CAUSE I WAS LOOKING AT UR BG PG AND COMES TO FIND OUT IVE BEEN A SUBSCRIBER TO UR YOUTUBE TOO! LOL LOVE THE DIFFERENT STYLE. TAKE CARE. STEPH!
January 1

Love ur tats and piercings. Making me miss my piercings. Oh also from Louisiana. :D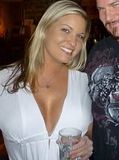 November 22

I love your style and page. Congrats on babes:)
Aww he spoils you? That's what I'm excited about this time. I feel like my son will be a mamas boy and love me to death. My daughter is a TOTAL daddies girl. But it's cute.
Aww congrats. Looks like it's boy season for the march/April mommies. :)
I'll keep my fingers crossed for a girl. :) you'll love it! They are sooo much fun.
Thanks. :) are you guys having a boy or girl?