About Me
Hey all Im
Trish
Wife to Jamie 20/11/04


Mum to Bailey Michael, 15/08/05, 7lb @ 39 weeks 2 days

and our NICU miracle - born at 26 weeks 5 days, Aidan Jake, 26/11/06, 2lb 8oz
But:

and now our Little Princess, Adele Kizia Doris, 09/02/10, 8lb 10oz @ 39 weeks 6days


We Live in Christchurch, New Zealand (Time Zone +13)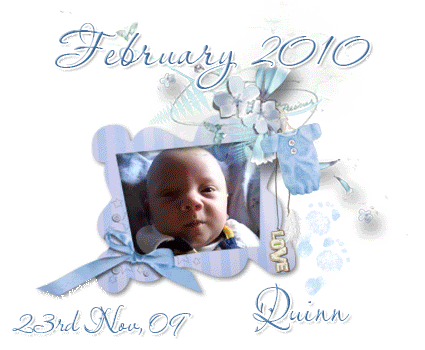 August 8

Heyeyyy girly!! I Pted you! :) MUAH!
KRD♥
I have 1 child and live in Alaska
September 16

I looked at your stuff. It's amazing! I've always wanted to learn how to do that. It looked fun. My mom isso into scarpbooking, she's crazy about it. I have so many books she's made me... Me and her are gonna do a baby book together... starting out with pregnancy to like the first year or something... we're planning to do something soon with some of my belly pictures and u/s pictures for my husband. he's birthday is the 27th of this month and we find out the 28th what we're having. i thought it would be cute. =)
August 24

I understand! I wish I could find a cheaper way to send them!!
August 23

Thanks :) I have shipped a wrap before to Australia, never NZ, but it cost $30 US dollars for shipping. We used paypal, so I have no idea what that works out to in NZ currency! :P That seems really expensive to me, but the post office assured me that was the cheapest rate. My wrap prices are $30 for a plain one or $40 for a panel one, and $5 extra if you want a pocket or you want the panel different fabric on each side.