About Me
<img src="http://img.photobucket.com/albums/v683/Andyness/3.gif" />
<img src="http://img.photobucket.com/albums/v683/Andyness/52c8c697.gif" />
<img src="http://img.photobucket.com/albums/v683/Andyness/g-1.jpg" />
<a href="http://smg.photobucket.com/albums/v683/Andyness/?action=view&current=Expecting_a_boy.gif"></a>
<img src="http://img.photobucket.com/albums/v683/Andyness/z141483746.gif" />
<a href="http://smg.photobucket.com/albums/v683/Andyness/?action=view&current=Expecting_a_boy.gif">
</a>


<img src="http://img.photobucket.com/albums/v683/Andyness/adrienne.gif" />
<a href="http://smg.photobucket.com/albums/v683/Andyness/?action=view&current=doves.gif">
</a>
<img src="http://img.photobucket.com/albums/v683/Andyness/UCBABY_33_2.jpg" /><a href="http://pregnancy.baby-gaga.com/">
</a><a href="http://alterna-tickers.com"><img src="http://alterna-tickers.com/tickers/generated_tickers/g/gn1pi7s4y.png" /></a>
<img src="http://img.photobucket.com/albums/v683/Andyness/n.jpg" /><a href="http://pregnancy.baby-gaga.com/">
</a><a href="http://smg.photobucket.com/albums/v683/Andyness/?action=view&current=hearts-5.jpg"><img src="http://img.photobucket.com/albums/v683/Andyness/hearts-5.jpg" /></a>

my hero
<a href="http://smg.photobucket.com/albums/v683/Andyness/the%20distillers/?action=view&current=BrodyDallePEACE.jpg"><img src="http://img.photobucket.com/albums/v683/Andyness/the%20distillers/BrodyDallePEACE.jpg" /></a>
<img src="http://img.photobucket.com/albums/v683/Andyness/BrodyDall.jpg" />
<a href="http://smg.photobucket.com/albums/v683/Andyness/?action=view&current=LITTLEBRASSKNUCKLES.jpg"><img src="http://img.photobucket.com/albums/v683/Andyness/LITTLEBRASSKNUCKLES.jpg" /></a>


<a href="http://smg.photobucket.com/albums/v683/Andyness/A7X/?action=view&current=ls.jpg"><img src="http://img.photobucket.com/albums/v683/Andyness/A7X/ls.jpg" /></a>


<img src="http://img.photobucket.com/albums/v683/Andyness/z174467747.jpg" />

<img src="http://img.photobucket.com/albums/v683/Andyness/7419_130033312082_566942082_2653281.jpg" />
<img src="http://img.photobucket.com/albums/v683/Andyness/aiden.png" />
Born Aug.29.09 @ 8:24am




<a href="http://smg.photobucket.com/albums/v683/Andyness/?action=view&current=Aidenssiggy.jpg"><img src="http://img.photobucket.com/albums/v683/Andyness/Aidenssiggy.jpg" /></a>

<a href="http://www.justparents.co.uk/pregnancy/tools/gender-predictor.html"><img src="http://www.justparents.co.uk/images/genderpred/predictedGirl.gif" /></a>
Get your own <a href="http://www.justparents.co.uk/pregnancy/tools/gender-predictor.html">gender prediction</a><a href="http://pregnancy.baby-gaga.com/">
</a>
<a href="http://pregnancy.baby-gaga.com/"><img src="http://tickers.baby-gaga.com/p/dev271pp___.png" /></a>

January 18th - 1st positive pregnancy test!
January 24th - 1st doctors appointment 4 weeks 4 days
March 2nd - 1st ultrasound (had spotting & cramping) - 9 weeks 4 days
May 20th - IT'S A GIRL!
May 9th - 1st time with sugar in urine :/
June 6th - 2nd time with sugar in urine :(

<b>

INSTAGRAM @allbabesrwolves
</b>
Anna Rae
I have 65 kids and live in PARADISE VLY, Pennsylvania
June 14

Yep ! I havent met many Mommas who are Adri- but many lil girls named Adrianna Adriyana etc
Anna Rae
I have 65 kids and live in PARADISE VLY, Pennsylvania
June 14

So cool your name is Adrienne and mine is Adreanna !
T♥B♥+
I have 2 kids and live in Denver, Colorado
March 18

yeah you too! :) how fun!
Oh, dang. I can't imagine. And thank you!!
Haha yeah, it was a long time ago. I think I was 16 or 17.
This is random, but Brody spit on me once at a show. It pissed me me off.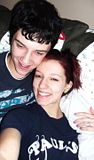 February 27

just curious, who's the girl in the pictures under the words my hero?
Keepa11
I have 2 kids and live in Minnesota
November 2

aww you have such a cute baby :)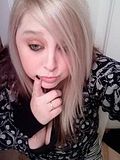 JosieLee ♥
I have 48 kids and live in Port Angeles, Washington
March 29

Love your profile and your LO is adorable
February 11

cool! im in laval just outside MTL your a make up artist? ive been looking for someone to do my make up for an event in a couple weeks if your not too far from laval maybe we could work something out? im going to PT you :)
February 10

hey sorry for the random comment, just saw that your from quebec :) where in quebec?