About Me
-M
y name is Felicia [19] & my SO's name is Dave [24]. We have been happily unmarried since 2007 & he is the love of my life! We have a beautiful little girl who was born April 29th, 2012, she was 7 lbs 9.9oz & 21 inches long, she makes me the happiest I have ever been & I can not imagine life without her!
08/29/11- Positive Pregnancy test
08/31/11- Dr. confirms pregnancy
09/08/11- Blood-draw to recheck HCG levels
09/12/11- Levels were 1,175! (They were 72 before)
09/20/11- Saw the baby & the heartbeat!
10/25/11- Heart Rate was 154 BPM & baby is healthy as a horse!
11/22/11- Healthy little baby, heart rate was 155 BPM :D
12/01/11- It's a GIRL!!
12/20/11- Horrible experience with my doctor, found a new one!
01/06/12- Sophia weighs 1 pound & 5 oz & her heart rate was 167 bpm!
02/10/12- Glucose test done & passed!
02/23/12- Sophia was healthy & kicking away today!
03/15/12- Lost 4 pounds but baby girl is measuring perfect!
04/20/12- 1cm dilated!
04/26/12- Dr. stripped my membranes & I'm almost 3cm!
04/29/12- Sophia is here, 7lbs 9.9oz & 21 inches long!
July 17

Hey! I haven't really been coming on here regularly lately, but I just seen that you had your baby! She is so adorable!! How are things going? :)
April 17

Aw well I hope these last couple weeks fly by for you! I've been pretty good, I was dealing with PPD really bad but it seems to be pretty much under control now so I'm good :) Jade is getting so big already, it's crazy!
April 17

Not much longer to go! How are you feeling?
February 24

Oh ok, that's cool. I go to Athens tech. and my husband does a lot of work in Atlanta.
February 23

Oh cool, I have come across some mama's that are in Atlanta but never saw anyone as close as you, I was pretty shocked lol.
February 14

Thank you <3
February 13

You're in the third trimester! She will be here before you know it! :)
December 29

Ya I love seeing her and being able to make sure things are going good still but it s***s being at the doctors for 2-3 hours at a time but I
December 26

That
December 26

Hey, how is everything going? I can't believe you're 21 weeks already! Your little girl will be here before you know it! :)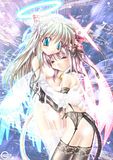 December 18

Girl name is Alexandria Lynn Boy name is Zeus Basil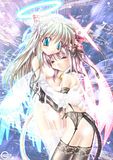 December 18

Thank you and Congrats to you too. We want a girl but if it's another boy we will be just as happy. Even though having a girl in the family would be so neat for my Fiance since his mom had 3 boys and his two brothers have all boys. As long as the baby is healthy than we will be really happy. :D