About Me
I Joined BG on October 22nd 2007. I have been married to my wonderful husband for almost 4 years and we have two beautiful daughters Emma and Abby and one amazing son Logan who was born three weeks early in Jan (12). I enjoy scrap booking and photography and also love to draw

<a href="http://lilypie.com/"><img src="http://lb4f.lilypie.com/jc90m7.png" width="400" height="80" border="0" alt="Lilypie Fourth Birthday tickers" /></a>

May 8

I have a 3 year old daughter named Abby and a 2 year old son logan :)
February 3

<img src="http://www.jucoolimages.com/images/newbabyndpregrancy/newbabyndpregrancy_04.gif" />
July 17

my name is Patience :D. haha.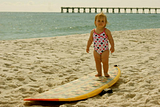 February 13

Omg yes I do too! I saw it months ago but didn't have the spare money. Then every time after that they never had the pink one! Even sold out online!! FINALLY found a target that had it in stock, now every other target has it..go figure!! Lol
February 22

Yeah I was so excited to get that bouncer Im glad to hear it works good that makes me even more excited to have it!!
February 21

Aw! I'm so excited to put her in it. :D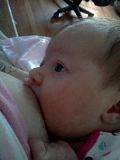 January 20

Haha Great minds think alike! I've always loved the name Emma :)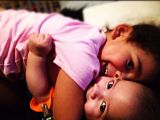 Khryztal
I have 18 kids and live in Florida
August 2

Hey! Thnx for the comment.. i just fall in love with it the first i saw it. and i didnt want it to let go.. now i have 3 diper bags.. and thats the only one i wanna use:D
February 4

Happy Birthday Emma!
May 4

Lol no problem :D you should post a pic :D hehe.
LP&Bs MOMe
I have 3 kids and live in Tempe, Arizona
April 27

Thanks, and I got that cute little outfit at ROSS. It was sapossed to be like 35 bucks and i got it for 9!