Luvin'mymason
61 Posts | Joined BG: Jun 13, 2009
Last Visit: 3 years ago
Age

32



Gender

Female



Status

Engaged



Work

Store Manager



Location

Marietta, Ohio



I figured it was time for an update. I am 27 years old, engaged to a great man, who obviously, I plan on spending the rest of my life with. We were together for 4 years from Aug 02 to July 06, when I decided I needed to test the waters. In the 2 years that we were apart I suffered a miscarriage from another relationship, at the time I questioned and doubted God as to why he would take something from me before I even had a chance to do anything with it. I now know why that was taken from me. It opened my eyes and made me realize that the greatest thing I had was something I threw away without a second thought and that was Kevin, my fiancee. We got back together in Nov 08 and engaged May 09. He has a daughter who I love more than anything in this world. I didn't give her life, but I sure give her my heart, each and every single day. She was born 12/17/08. Yes, he had gotten a girl pregnant while we were split up for 2 years. I deal with it daily. It's not his daughters fault, but I wanted to be the one to give him his first child. Welp, maybe I can give him a son. We'll see. I got pregnant in May 09 and sadly suffered another miscarriage in July 09. Luckily we know the reason now and can fix it once I get pregnant again! We are actively trying to conceive and with God on our side it will happen sooner or later!! I'm a strong believer that everything happens for a reason and God never gives you more than you can handle. So, want to know anything else about me just PM me and I'll fill ya in. I'd love to meet new people that are TTC as well!!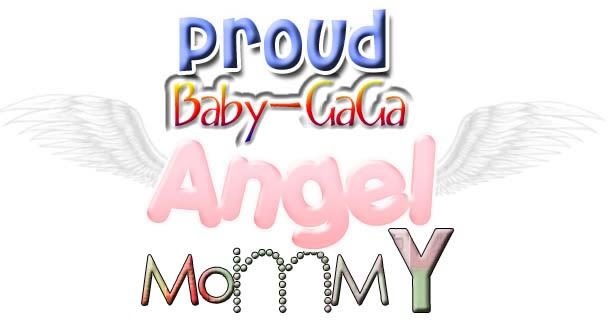 UPDATE
: As of 7/14/2010 I will be starting my first round of Clomid with my next cycle. I'm more than ecstatic about it and am hoping it will work on the first round. I've been bugging my OB/GYN about giving it to me and he absolutely refused. The minute I told him my last cycle was only 18 days he agreed to give it to me. Shoot, maybe I should have told him that a long time ago...LOL!! AF is due any day so on Day 3 I'll begin my first round of clomid. Keep your fingers crossed!!!
UPDATE 8/25/2010

Well AF came on 8/6/2010 and hasn't stopped, yes, that's correct, I'm on Day 19 of AF!! Either AF or we may have possibly gotten pregnant from the round of clomid in July and be having a very early miscarriage! Saw the Dr. on Monday 8/23/2010 and he wants to wait another week to see if AF goes away on it's own. Highly unlikely but we'll see!! Hopefully after another normal cycle we can get back on clomid and start Round 2 of TTC w/clomid!!!
UPDATE 9/15/2010

AF finally stopped after 21 days!! OB/GYN gave me another round of clomid although we are still waiting on AF to show up on this next cycle. Not sure when that will be. OB/GYN wanted me to take a med to induce AF but for $80 I think I can wait LOL!!
UDPATE 10/5/2010
So after a month and a half of wierdness going on with my body. I decided to take a pregnancy test just to ease my mind and figuring it would come up negative anyways!! Well I got my BFP and was completely shocked. Took 4 test total (a waste i know) and they were all BFP!!
Went yesterday morning (10/4/2010) to have bloodwork done to confirm pregnancy, which it did. They re-ran my bloodwork to check my levels, they are at 11,600! Started progesterone today, that kinda wierd and VERY VERY expensive!! But very well worth it in the end!! Apparently I'm 6-7 weeks already and i figured I'd only be a few weeks like 2 or 3. Guess I was wrong...LOL!! =D I go next Tuesday 10/12/2010 for an ultrasound so lets hope and pray that everything is going along as it should!!
UPDATE:
10/12/2010

Last Wednesday 10/6/2010 went to ER for light bleeding. Said it was very common at this stage of pregnancy and everything checked out fine. U/S showed baby was great and had a heartbeat.
Today we went and had our first official u/s with my OB/GYN baby is measuring 7 weeks and 1 day which puts me due on May 30th, 2011 but that may change next week at my next appointment. Heard the heartbeat and at first it didn't really hit me, I was relieved but didn't shed a tear until I was on my way to work when I realized that I had in face heard my babies heart beating and that in 7 months I'm going to be a mommy. Oh how I can't wait for that.
UPDATE:

10/21/2010

Went in for my first prenatal appointment today!! Went pretty good!! Ended up getting another ultrasound to ease my mind, I LOVE my OB/GYN he's the greatest. Baby is doing awesome and the hearbeat was 185. I'm not scheduled to go back until November 18th but I'm going to try and squeeze my way in there sooner...LOL!!
12/2/2010

Went in for my second appt. Baby's heartbeat was staying steady at 155-160 bpm (Thank you Lord). Had a quick ultrasound bc they were all pissy that day and didn't seem like they wanted to even bother with me. But the baby was moving around so much it was crazy. I can't wait to start feeling it move. I go back on 12/30 for another drs appt and then 2 weeks after that I go in for the anatomy scan and we'll know if it's a girl or a boy...YAY!! Can't wait. Everything is going great now and I'm much more at ease now being in the second trimester and hearing the heartbeat for the 3rd time.
1/17/2011


We found out on January 6th, 2011 that we are having a little boy! We couldn't be more excited to be blessed with this little guy in just a few short months. We don't have a name yet, other than his middle name will be Paul after my dad! I'm sure the name will come to us soon! Everything went well at the anatomy scan and he sure wasnt shy about showing his goods LOL. I'm 21 weeks today and it seems like I just found out that I'm pregnant and here I'm half way through this pregnancy already!! May can't get here fast enough!
1/29/2011


My little boy has a high heart rate that's for sure. Went in for a drs appt on 1/20/2011 and his HR was staying around 160-165 bpm. I have only gained 9lbs so far. Last week he started kicking to where I can actually tell it's a kick and not just like he's in there tickling me. It's the wierdest feeling but yet oh so amazing and I love it. He seems to be night owl, which he gets honestly bc his daddy and I are both night owls and hate mornings. Everything is going good, no problems, THANK YOU GOD!! Go back to the dr on 2/17/2011.
2/21/2011
Went back to the Dr. on the 17th. Everything is GREAT!! Measuring right on track and I've gained 20 lbs total this pregnancy. That's kinda scary but it'll all be worth it in the end!! Have to do my glucose tolerance test this week...fun fun. Go back to the Dr. 3/10/2011 and that'll be my last 4 week appointment and we start going every 2 weeks...YIKES!! Where has the time gone? I love being pregnant and I know I'll miss feeling my son kick and move inside but holding him will be 100 times better.
3/8/2011
Well we officially entered the 3rd and final trimester yesterday...YAY!! I did my 1 hour glucose test on 2/24/2011 and it came back a little high so I went on Saturday (3/5/2011) for the 3 hour test, hopefully this one comes back okay. I go back to the dr. this thursday (3/10/2011) and we'll begin appts every 2 weeks. I should get my tolerance test results then. I can't believe how quick this is going. 12 weeks or less and I'll be holding my precious baby boy...WOW!! right now we are still battling over a first name and also as to whether or not I should take off 2 weeks or 1 week before my due date. I'd like to do 2 just so I can relax and SLEEP before he comes.
Myspace Layouts
Facebook Layouts
Myspace Layouts
Facebook Layouts
Myspace Layouts
Facebook Layouts
UPDATE:
I had a very uneventful pregnancy (THANK YOU JESUS) and gave birth to my son, Mason Paul, on May 8th, 2011. I couldn't have gotten a better Mother's Day present. He was born at 8:33 am, weighing 6 lbs. 10 oz. and 19.5 inches long. He couldn't have been more perfect. Holding him for the first time was the most AMAZING feeling in the world and something I will NEVER forget. Mason wasn't due until May 30th but I knew he was going to come before that just didn't expect him to be 3 weeks early ( i was 36 weeks 6 days on the day I delivered).
He may only be 2 weeks old but I thank God everyday for my little miracle. After suffering 2 miscarriages over a 4 year period and trying to conceive for over a year I was about to give up hope and think that I was NEVER going to have a child of my own. Having a baby was the one thing in life that I wanted most and by the grace of god and some clomid, I was blessed with my perfectly healthy son. I constantly look at him and still can not believe that he is MINE and I carried him for 9 months.
Mason left the hospital weighing 6 lbs 6 oz. and he had his first doctors appointment today and is now up to 7 lbs 8 oz. and 20.5 inches long and everything checked out PERFECT!!
6/6/2011 Mason weighed in at 9lbs.
6/27/2011 Mason now weighs 11 lbs. 2 oz.