About Me
hello everyone. my name is laura. im 24 and from pittsburgh pa. obviously a huge steelers fan. i have a beautiful daughter named hayden who was born january 21st 2010. she is the best thing to ever happen to me. Me and my SO have been together since november 18th 2009 (yes i was 7 months preggo). he treats my daughter like his own and is such an amazing person. he was there for me during the hardest time in my life and i owe him so much for my happiness.
i am currently going to school full time to become a teacher with the help of my mother. she has been such a help since haydens father and i split last october. <3 my family!
November 17

Your LO's name is pretty kick*** too. :)
DARLENE713
I have 2 kids and live in North Versailles, Pennsylvania
September 13

hope i'm not bothering you but i noticed your a steelers fan also...!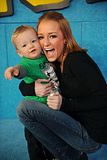 September 1

Thanks :) Nope i dont mind at all I love meeting new friends
July 8

heyy..how are you? ive ben ok. my bf lost his job so im in Fl now at his parents house looking for work down here but i love it cause its so nice here. lol.Aubrey is getting big lol shes a crazy baby shes always jumping and wiggling everywhere lol.how is hayden?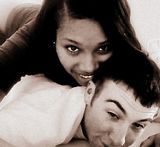 June 16

awww thanks girl! hayden is getting bigger! she's absolutly adorable :)!
April 30

o lol thats good. lol Aubreys doing good she s almsot 11lbs pounds now. she HATEES her carseat lol or maybe just the car its so weird lol..gotta get her 4 months shots soon..witch s***s cause she fainted last time :-( so im dreading that! are you still bf? im wondering cause they gave me a birth control pill for moms who are bf and so far it s***s .Aubreys only on formula now but they gave it to me cause its less side effects then the others
April 28

Aww..haydens soo pretty!! shes getting big!! hows everything going?
February 16

Thank you ! : ) I lucked out with my last name when I got married, lots of things go well with 'Rose'. : ) Your profile pic is adorable : )
February 11

your daughter is beautiful! : )
February 4

aww thas good you got them to help you..yea my boyfriend works alot so its mostly me taking care of her but i dont mind lol..i was inschool to be an RN hopefully i can go back and finish lol
February 3

aww..thats good.. yea my boyrfiend was scarred to hold her and stuff at first lol..does he watch her while your in school or your parents.? i dunno how im gonna go back ill probly have to go at night lol..what are you magoring in?
February 2

aww..yea i just read your post lol.thats good you got it going tho.i seen it said youer in school already.. thats awsome lol..your lucky.. hopefully i can go back in september..how is your bf. adjusting to being a dady lol.. are you guys back together now.