About Me
Update! Now I am 26 years old, happily married to my best friend of now three years and we have two beautiful sons and our third on the way. Samuel is 3 and Cal is 1


Life with two boys is awesome. I never knew I could love two little boys as much as I do. I can't even imagine my life without them. Looking forward to becoming a family of five!
Baby # 3 is A GIRL! Brenna Danae Hirko will be here March 2014
August 3

I agree that time is just flying by, I can't believe that Dexter is 6 months already. We are all great here, Amelie loves her little brother which warms my heart. How are your kids getting along? Are you going to the Steelers/Broncos game?
October 20

I bet you did get some looks in your Steelers gear out there, :D. Haha. We ended up not going to the game. I still was feeling under the weather, but I was glad the people we gave the tickets to had a blast. Plus it got us a free babysitter for tomorrow (yay!).
October 15

I'm sorry to hear about your anterior placenta, hopefully it moves for you soon. I know that would be disappointing. You get to find out what your having pretty soon though, that's exciting! We're definitely still waiting to find out the sex, but I am pretty sure I accidently saw it was a boy on our ultrasound, haha. We'll see in January if im right. We have tickets to tomorrows Steelers game, im not sure if we are going to make it or not though. Erik is working a lot and I have a bad cold, but I think we will kick ourselves later if we miss it!
October 13

Doing well! Can't believe Im almost 25 weeks.... it seems to be flying by! The steelers haven't been looking stellar this year, but we'll see. How are you doing/feeling?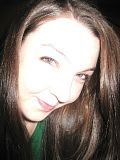 October 13

of course, thanks! :)
September 2

At 14 weeks this time, I was clearly showing. But if I have a tent-ish shirt on, at almost 19 weeks, its not that noticeable. We take belly pics each week, and I feel a lot bigger than my belly looks on film. My belly button on the other hand is already mutating, lol. Last time, it stayed the same pretty much till my third trimester, then got flat. This time, its not quite an outie, but almost!
August 27

That's awesome! Congrats! Its so relieving to see the little heart beating :)
August 26

Good luck today! Enjoy seeing your little bean :)
August 24

The internal ultrasounds do s**k, I think they get a better shot though. I don't know why they did an abdominal one at 8 weeks for me. With Amelie, at 6 weeks they did an internal one too... not the most comfortable, lol. That is the best to see the heartbeat... it relaxes your mind sooo much. I hope you get to see the baby move too! I dont know if that's a little too early, I though 8 weeks was a little early for that, but we got a nice surprise anyways.
August 23

I had an ultrasounds at 8 weeks this time around, and it was neat. It was an old machine, so the image was kind of grainy, but when the doctor moved the wand over the baby it jumped backwards! It looked like a big bean with arms and legs, lol. But it was so comforting to see it move and see its heartbeat.
August 23

I felt the first few blips when I was 14 1/2 weeks, but I wasn't sure at the time that I was indeed feeling the baby... now I know I was! But it was maybe 3 times a day. Now at 17 weeks I feel this kid all day long! With my first, right about now was when I felt the first few bumps now and then... with this one it feels like it did at, like, 25 weeks!
August 18

Having break outs seem so unfail when your pregnant! Maybe your face will clear up once you body gets used to the hormones (?) that would be nice. Its neat to be feeling movement, i'll bet you'll feel it early too since this is your second. I 've been feeling movement for a couple weeks already! That's the best part of pregnancy :)