*Fam of 3*
2508 Posts | Joined BG: Jun 24, 2009
Last Visit: 2 years ago
Gender

Female



Status

Engaged



Work

Student



Location

Fontana, California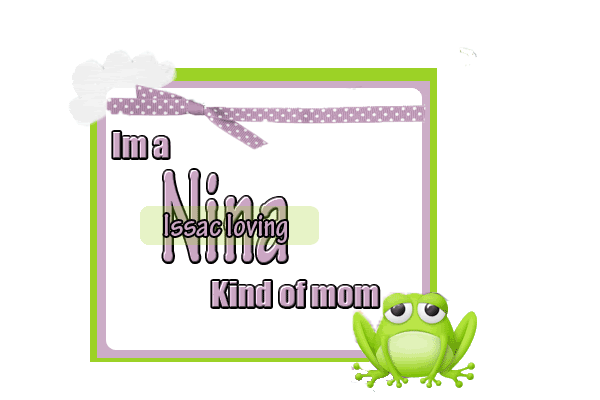 Nina is the name. Im a proud mommy to a lil boy i named *ISSAC* yes im a teen mommy im happy with my life so if you dont like the fact then DEAL with it! Im still with my bby daddy and we are deeply in love. Im glad my boys came in my life they changed it in so many ways but i mean in very GOOD ways. Yes im still attending school trying to finsh asap just to have a good life for me and my lil fam. I love to meet ppl and talk im very outgoing so send me a message if you wanna get to know me.
& one more thing if you dont like teen mommy's F**K off my pg you dont belong here!
Is my Lil guy he is my world, my everything. I cant picture my self with out him. their wouldn't be a me if he wasn't here. He is really the only person i need in this life 2 make me happy. when im sad or hurt i look at him and he makes me smile. he makes everything perfect. i thanks GOD for puttin my lil bundle of joy in my life. I love my son to death and no one will ever replace him.