Amaya and Keira's mommy!
56 Posts | Joined BG: Jun 28, 2009
Last Visit: 6 years ago
Age

26



Gender

Female



Status

Married



Work

Stay at home mom!



Location

Rhome, Texas



Twins this time!-Due December 10th, 2010
Sadly lost one twin at 9 weeks 1 day-May 8th, 2010! :cry:
Lost twin B at 10 weeks on May 14th, 2010 :cry:
May 21st-Ultrasound to make sure everything cleared out. I'm still pregnant! :shock: They don't know what happened, but there is an 11 week fetus growing with a strong heartbeat. I never lost Baby B! I'm in shock but so thrilled. I've been pregnant for this past week and never knew! Due date is still estimated to be around December 10th! :D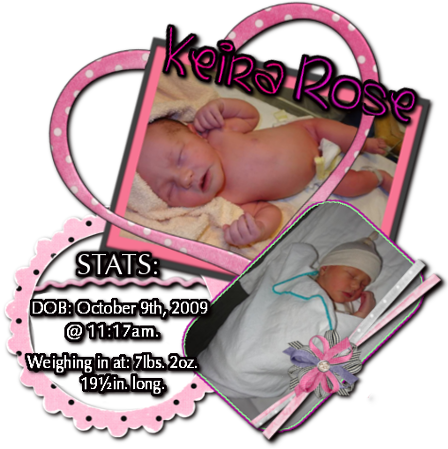 Hi! My name is Kelcey! I'm about to be 20 years old. I am expecting baby #2! It's another girl!