Mommax2_:)
604 Posts | Joined BG: Jun 29, 2009
Last Visit: 3 years ago
Age

22



Gender

Female



Status

Married



Work

Stay at home mommy



Location

New York



Interest

My fam(ily)




Kids

1



Due

Apr 13, 2012 (boy)



Hey I'm heather mommy to one beautiful little girl an I'm expecting a little man in April! I am engaged to the most wonderful man in the whole world ! We have been together for almost 4 years. I am due in April and i am a stay at home momma..let me know if you want to get to know me I love to meet new people:)
Dates!
August 10- took a pt and got a positive!!!
november 14- OB appointment everything is measuring normal!
November 21- Ultrasound- ITS A BABY BOY!!!
November 28- OB appointment for the results of everything
Olivia Marie<3
She came into this world on October 14, 2009. I was 38 weeks pregnant when my doctor sent me for an ultrasound just for fun. That day i went from a perfectly normal pregnancy to a high risk one. They called me that same day and told me I would need to be induced that day because the baby lost weight and my placenta stopped feeding her. I took a shower got my things together and went to the hospital. They made it seem like a big rush so we went directly in. We sat there for 6 hours watching tv waiting for my doctor to come to induce me. He finally got there around 845pm. He put something called cervidil by my cervix to help it to soften and dilate. It only took 15 minutes to start working and i was in full blown labor, so he decided i didnt need pitocin. He let me progress on my own and i was doing fine. Labor was the worst pain i have ever felt in my life but I was determined to do it naturally. There was a point in my labor when the contractions were too close together and they made babys heart rate go wayyy low and mine went way high. They gave me oxygen and flipped me on my left side, no change. so they flipped me on my right side and gave me some shot in my arm to stop the contractions and thank God everything went back to normal. If it didnt they were going to do an emergency c section. I was so afraid but since my contractions slowed down a lot i was able to rest a bit. I woke up and felt the urge to pee so bad so I called the nurse (i was hooked up to a heart rate monitor) she took forever to come in and within a minute i felt severely nauseous, so i sat up took an empty cup and puked(tmi lol) and did what i thought was peed the bed. It was alot so i told my mom i dont know if i peed or if thats my water. the nurse came in and checked it and told me that my water had broken. She checked me and it hurt sooooo bad that i squirmed up in the bed. She told me I was only 8 cm. About an hour later I called the nurse and told her i had to push and i didnt know if i could hold it back anymore, so she called the doctor who checked me and told me i was only 8 cm and I couldnt push for another 3 hours. I told her I couldnt wait that long I needed to push NOW! She told me take a deep breath and dilated me the last 2 cms and OMG it felt like she ripped my insides out. I started pushing with the next contraction and felt so relieved that i could finally follow my urge. I pushed 4 times and she was out. Born at exactly 9:00 am weighing 5lbs 13ozs 19 inches long I was the happiest person in the world. It was finally over I had my little girl in my arms healthy and amazing. She scored a 10 on her apgar scores and passed everything perfectly. I was so happy! All I did for hours was stare at my little angel in complete amazement that I created this amazingly beautiful little girl and I delivered her completely naturally (and stood my ground even when the nurses kept pushing an epidural). The nurses were amazed when i told them i was only 16. they said "wow you did better than most of our adult patients, you were so quiet and polite, i was everyone delivered as nicely as you." So all in all I had a great 12 hour delivery all the pain was worth being able to be aware of my miracle.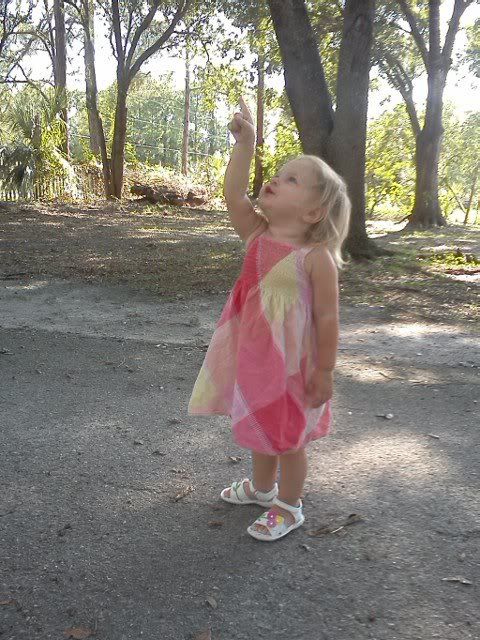 The Boy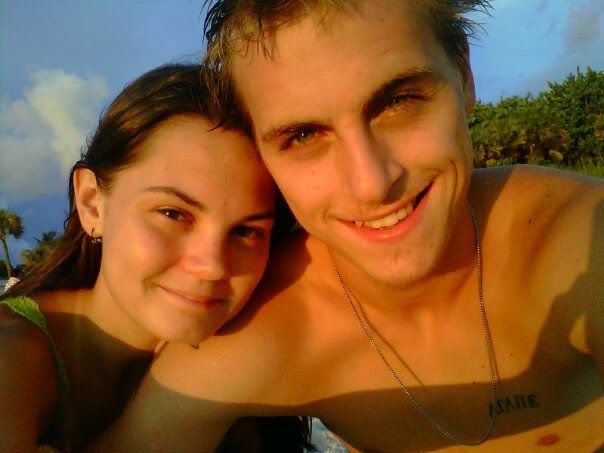 So we met when we were both freshman in high school. When we hung out we instantly fell for each other. We've been together since November 2, 2007 and still going strong. He is an amazing man to me and an awesome daddy to our little girl. We have our ups and downs but every couple does. In the end i always know that he loves me and that he'll do anything and everything for our family. So yes, since i was 14 years old I knew that he was and always will be the only man for me :)