About Me
My name is Monique, I'm 24 yrs old and I've been married for almost 5 years to my best friend and high school sweetheart. How cliche lol. We've had our ups and our downs and I wouldn't change anything about our relationship.
We were separated for almost a year then we found each other again and our love grew stronger.
After a few months of robotic sex TTC lol and 9 months of aches, pains, tremendous weight gain...
" />
We welcomed to the world...the love of our lives...our son Devlyn Page. He was born via emergency c-section on March 2nd 2010 weighing in at 6lbs 10oz and 19"long. After 10hrs of back labor my water broke naturally...the force of my water breaking cause his elbow to slip over his head and through my cervix. Everything from the moment my Doc checked my dilation was a blur until the moment I heard my son cry...and the moment they handed him to me 3hrs after my surgery. In an instant my husband and I fell in love.
The little monster is EBF and owns the b**bs and will let you know they are his!
Make sure to pack some cloth diaper soap with your dipes to take with you. its hard to come by, and if you have to use someone else's laundry, they probably wont have the soap. Personal stuff- ALWAYS carry a manilla folder, (or a pocket folder for school) with the birth certificate, marriage license, social security cards, shot records, and a copy of medical records for you to hand carry. You will most definitely need that stuff asap, and since it takes so long for household goods to get there, you want that on your person. always. Otherwise, i always carry my fave electronics with me, to keep me occupied and because I don't want them stolen or broken in a move. and make sure you let your rental insurance carrier know you're moving, because some parts of the move is covered under rental insurance.
No problem. Stuff to ship like what? House stuff or stuff for him?
August 8

Ty :) Yours is super cute too!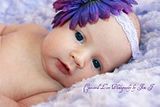 June 26

sounds good!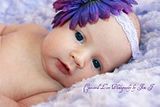 June 26

It's an easy fix, they're only a few bucks, and should be universal, and 15 plus shipping :) (for the OS cover, that is)
May 25

Aww thats so adorable!!! he looked so good in em too!! i dont even try puttin em on ethan anymore lol =)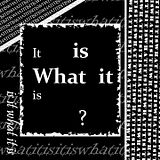 May 12

<a href="http://forum.baby-gaga.com/about1143723.html">http://forum.baby-gaga.com/about1143723.html</a>
May 2

Aww thanks, i've always wanted and october birthday! I'm stuck with a february 9th birthday when its cold and gross outside!!!
April 30

Korbyn (my 16 month old) had hydroceles on both testes @ birth. His pediatric surgeon kept a close eye on it and by two months the problem didn't seem to be correcting itself (cause one day they would look normal and then the next day they would look swollen) so he had to a double bi-lateral hernia surgery to close both holes. He's happy and healthy and has both his testicles. His surgeon said it's a very common procedure. I'll be thinking about Devlyn and hoping it won't need it and it will fix itself!
April 25

That kinds s***s! Does it just give him bad diaper rash? Poor babies.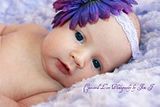 April 19

no problem! I hear indian are more absorbant. that's what I have, and I love them