.Cassandra. ~*Anthony's M
483 Posts | Joined BG: Jul 09, 2009
Last Visit: 4 years ago
Age

27



Gender

Female



Status

Engaged



Work

Quality Assurance



Location

Endicott, New York



Interest

Cuddling with little man, reading, playing around with graphicsmusic, horses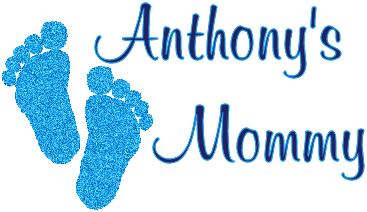 About You
Name?: Cassandra
Age?: 21
Height?: 5'4"
Pre-pregnancy weight?: 278
About The Father
Name?: Jordan
Age?: 26
Height?: 6'3"
Are you still together?: Yes and engaged
About Your Pregnancy
Is this your first pregnancy?: No
When did you find out you were pregnant?: July 10, 2009
Was it planned?: No
What was your first reaction?: Shock; I didn't believe the test
Who was with you when you found out?: Jordan
Who was the first person you told?: Jordan then my best friend Diana
How did your parents react?: Mother wasn't thrilled, but she's happy now and father was a jerk about it... But that's nothing new on his end.
How far along are you?: 38weeks 5 days as of March 1st.
What was your first symptom?: Nausea
What is your due date?: March 10, 2010 but he's measuring ahead to March 4th.
Do you know the sex of the baby?:Yes
If so, what is it?: Boy!
Have you picked out names?: Yes
If so, what are they?: Anthony Joseph Salisbury
How much weight have you gained?: I've lost around 15+lbs :S
Do you have stretch marks?: Always have
Have you felt the baby move?: Yes
Have you heard the heartbeat?: Yes!
About the birth
Will you keep the baby?: Yes
Home or hospital birth?: Hospital
Natural or medicated birth?: I want to aim for natural if possible
Who will be in the delivery room with you?: Jordan
Will you breastfeed?: Yes
Do you think you'll need a c-section?: I hope not
Will you cry when you hold the baby for the first time?: Most likely
What's the first thing you might say to him/her?: I have no idea, we'll have to wait and see
Would you let someone videotape the birth?: No
Are you excited about the birth, or scared?: Scared and excited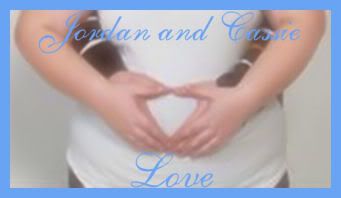 Aug 17:
First appointment thinks I'm further along and wants to check to make sure that it's only one baby.
Aug 20:
Ultrasound: Heart beat was 160. I still can't believe I saw my baby today!
Sept 17: H
eard the heartbeat and baby was kicking all over the place. Also switched from my OBGYN to the midwife in the office. My due date was officially changed to March 10th from my ultrasound.
October 9:
It's a boy! Heartbeat of 136 and is weighing 9 oz. I'm so excited and Jordan... OMG I don't think words can begin to describe his excitement, he's going to jump out of his skin I think. lol
February 10:
Ultrasound: Weighing 6lbs 2oz and still a healthy little boy!
February 17:
Appointment with midwife: 2cm dialted 80% effaced and he's in position
February 24:
Appointment with midwife: 3cm dialted and 90% effaced. She doesn't know why I haven't popped this kid yet. lol
February 27:
Bad gallbladder attack on my way to work. Nothing changed with diet and now I'm just miserable. That's 2 within 2 days after not having 1 since December.
March 10:
My due date! And still no Anthony. Doctors appointment in the morning and I saw both Elaine and Katie. Katie stripped my membranes again and Elaine went in and stretched me out some more. I had a nonstress test and everything was great. She set me up to be induced at 8am the next morning and I needed to be at the hospital by 6am. Excited and nervous as all hell.
March 11:
Totally did not get much sleep at all. Arrived at the hospital a little before 6am, checked in and waited in the family lounge while they got everything set up. Then we were taken my room which was HUGE... So nice. I got all set up, Jordan, my mom, step dad, Jordan's mom and step dad were all there just hanging out and later my grandmother came. I was a bit stressed and upset to find out they did not have the portable monitor available and that I would be stuck to the bed. However, they only had 2 and both were being used already. They started the pitocin at 8am nice and slow. The contractions I had been having continued, just were coming more often but were still very short contractions and easy to deal with. At 830am Elaine came in and checked me, I was still at 4cm but contracting nicely and said she would come back around 1130 to break my water. Around 11 I got the portable monitor and took a walk around the unit. On my way back, we passed Elaine and she said she'd be in to break my water. Her and Katie came in and broke my water at about 1130am. It felt SO weird! The contractions started coming extreamly strong right after that. She said the first few would be right on top of one another, then they would be a little further apart again. After the first 3 big contractions, I asked for the tub and they got it ready for me. Once I was in there, I don't think I lasted 15 minutes. The contractions never slowed back down. Once would end and the next started in less than a minute. I guess it was about an hour or more later Jordan called the nurse because I wanted something for the pain. I couldn't breathe through the contractions anymore they had gotten so bad. She came in and checked me and I was 7cm. She gave me 1 dose of fentenal and I found a comfortable position on the bed which was on all fours. I could finally breathe! Then Katie came in to check me and I was 10cm except on one side. So she called Elaine and told her it was just about time and to be there in 10 minutes. While we waited, she told me to do a practice push before she got there and that was it! Once I did the practice puch, I was a full 10cm and there was no stopping the pushing with each contraction. I HAD to push. Elaine was there in about 5 minutes, I remember Katie joking that she normally doesn't move that fast and it was a good thing. Elaine took one look at me, and started calling orders to get everything set up and started coaching me through the pushing as she suited up. I pushed through 5 contractions, I remember at the 3rd one her saying she could see his head and that he had more hair than Jordan. I made a smart comment that it really didn't take much to have more hair than him. lol At that time she also called Dr Shaw in to consult about an episotomy but he said I was fine and I remember him telling me I didn't need him. When the next contraction was over, I remember saying how much it burned and I wanted to keep pushing, but couldn't without the contraction there. The next contraction Anthony made his debut at 1:32pm. He was a little blue in the face at first so they were getting the oxygen ready, but he quickly got his color back and they didn't need it. Daddy cut the umbilicle cord and was glued to him while they checked him over. He weighed 7lbs 15.5oz was 20.75in long his head was 13in around and he was rated an 8/9. They said he couldn't have gotten a better rating. And he was perfect. He looks just like Daddy but has my nose.
I know this isn't perfect, I will go back through it when I have time again. But for the most part, it's all there.
I couldn't ask for a better baby... Every time I look at him, I swear, I fall more in love with him. I don't know how it's possible as I love him so much already, but I do. He's beautiful and perfect in every way.