About Me
My new bundle of joy has arrived weighing in at 9lbs and .08 oz... I am so happy to have him here.... He really is a big baby and I was surprised that I was able to have him naturally eventhough my first child was 8lbs and 7oz. With this new one I had to get an epidural....The pain was overbearing.
" />
Son
Mother
I love my baby!
mimi (:
I have 1 child and live in Wyoming
May 17

noproblem (:
March 5

Congrats on the new baby boy!!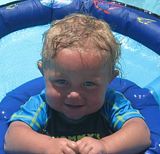 November 23

I am having a boy to and also have a son that is five.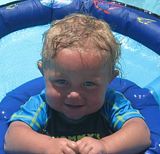 November 23

Do you know what you are having or are you going to wait until delivery day?
hmm....i'd call L&D just to ask what they think. no harm in playin it safe. I know that i feel my little guy...no question.
i feel him every day. do you feel him at least once a day? you can always call L&D to see if they want to make sure things are ok. sometimes it is just the position they are laying in.
Just checking in on you. You doin ok?
October 22

I am having a Girl! I found out last Friday. :D Time to get the nusery started.
September 30

Congrats on the new angel! I am due on the 27th of Febuary and I think my baby is a boy also. Have you found out what your having yet?
September 22

Hey there! I saw your post but for some reason it won't let me reply. I am 18 weeks also. I feel the baby move just slightly, mostly after I eat or drink water. Lately I have been having cramping but I have noticed my belly just balloon up in the past. Thank goodness morning sickness has gone away though!
oh ok. Don't think I've ever been there.I tend to stay right around fay.lol..