About Me
I'm Devin. My boo was born Jan.10.2010. Her name is Lillian Claire Moore. She's amazing =)
It was strange thing becoming a mom. I never really intended on having kids, nor was I really a kid kind of person. But now that she's here she means everything to me. She is as bossy as it gets, she loves getting her nails painted, loves dogs, her favorite movie is Tangled(it's mine too), she loves chips way too much, she loves drawing....on everything, she can tear apart a room in .5 seconds, and she always steals my drinks. But she's the biggest sweet heart and so goofy.
I'm a single mom, dad has little to nothing to do with her. Which is fine, more love for me :) it's hard, but I don't mind. I work, go to school, and support me and her fully. I am very happy in the direction my life is going, no matter who tries to put a damper on my day.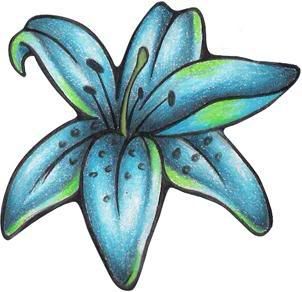 March 26

Your daughter is adorable!
July 9

Thanks for that.. I like to hear from other teen mommys, how old Is your baby now?
July 9

Well heck, they'd love you in the classic name lovers thread! We all love "old lady" names in there! If I have a girl, I'll be naming her Agnes! <a href="http://forum.baby-gaga.com/about855678-2342.html">http://forum.baby-gaga.com/about855678-2342.html</a>
July 8

Your daughter's name is beautiful! No offense meant, but it's rare to see the baby of a young mom have a classic name like that. Granted, it seems like it's rare to find the baby of ANY mother with a beautiful name, lately.
July 5

Congrats on you LO's milestone, 6 months is so special!
January 14

Mine tried last night...i got the steriods and Mag to stop him...it didnt work at first but eventually did...did they try ta stop urs???
January 12

wow were a day apart :)
January 12

When was ur due date?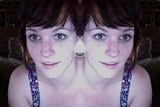 December 11

Hey where are you delivering your LO? And don't worry about the epi, it doesn't hurt!!! The IV before my epi was more painful.
December 10

Oh.. well thats what I'm on. I did Oddessyware when I was in a charter school though. Anyways, sorry. Just thought I'd ask!
December 9

I noticed it says your an online school student. Wouldn't happen to be Kaplan, would it? :)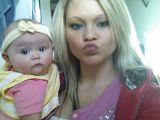 December 3

thank you=] your going to have so much fun with a little girl!!! i love being able to get her all dressed up so cute and its going to be fun when she gets bigger like taking her shopping and im going to spoil the crap outta her lol