About Me
My name is Monique and a mother to a 11 year old and a brand new baby boy.
I work for the military as a civilian contractor and I am also in the Reserves.
I am a guide on other parenting forums so if you would like to join, check out themommyplaybook.com
Leave me a message to get in touch as I am on here randomly.
HIATUS
I have 19 kids and live in New York
September 27

No problem :D Hopefully my little one will come soon too! How is your son? I love the name you picked! My husband is picky about names so my choices were limited lol but we finally decided on Brandon
September 25

Our babies were born the same day!
HIATUS
I have 19 kids and live in New York
September 19

Congrats on the new baby, Mama!! And thank you for running the October Mommies thread all these months. It's been a great source of entertainment for me :)
tteb;-)
I have 2 kids and live in Baton Rouge, Louisiana
June 27

i just wanted to say hoorah and thank you for all you do you have two of the most difficult jobs and you are appreciated
April 29

Hey you live in Hartford!!! Im in East Hartford, waddup neighbor! lol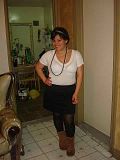 March 11

hey..my name is Allyn and im in the NY Army National Guard. I was happy to find a military mom. I just had my LO and would hope to get some advice on balancing both plus a civillian job. COngrats on ur pregnancy and hope to hear from you =) take care
Mommyn06
I have 17 kids and live in Georgia
March 6

Hey. I'm new to this forum and don't know if this is a "PM" or not, but I just tested pregnant today and wanted to join a forum. I have had 1 pregnancy FT who is now turning 4 and 2 angel babies. Praying this one sticks and I'm scared to announce it to my circle of friends. Haven't been to the doctor yet. Will go Monday. According to my last period my: EDD: 10/12/2010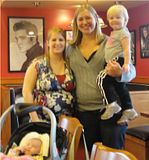 February 26

thank you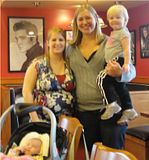 February 8

hey mamma my ultrasound went good today there was a heartbeat so excited. i posted pics if you want to look. glad yours went good as well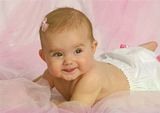 February 8

I hope your ultrasound went well today.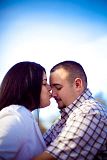 Mommy Moya
I have 33 kids and live in Tulare, California
January 21

nice to meet u..... you have 4 angel babies i dont know if i could do that....ive had to and im so scared that it will happen again. any advice of hope....i wish u best of luck. i still cry and i put myself down because i think its all my fault
November 11

I'm doing ok...I've feeling a little off lately...I guess not my normal self with everything that's going on with my body...how about u? how r u doing?