April 29

awwww im sorry lil momma. does he still see the little man or no?

April 26

awwww. well I'm here for you. :)

April 21

what happened love?

April 17

awwww. :) that's good! how is the love life?
April 16

Omg I Know (: I Want Her Out Already Lol But I Have To Wait.... Ah Cute (: His Such A Handsome Boy (:

April 15

good lol how is everything! how is the baby?
April 15

Yeah I Bet I'm 31 Weeks & I'm Getting Super Excited More N More Each Week Lol. But Anyways How Old Is Your Lil Boy?

April 14

hey kayla how are you!
April 14

Thanks (: Im Super Excited To Have Her (:
April 13

Hey Thanks For The PT (: Your Son Is Very Handsome (: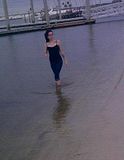 April 13

Holy chiz! Long time no see! Where have you been? Lol.