About Me
Hello, My name is Cassi. I love being a mommy. I have an amazing husband named Erik, hes my best friend, father of my child, and soul mate. We have the most amazing little boy named Noah. I seem to fall more and more in love with him every day. I also have a 6 year old step son, who is a really great kid who just started living with us from North Carolina.
If you don't believe in love a first sight, you haven't given birth yet.
My little man was born at 11 days overdue on June 5th 2010 at 7:43pm.
Over the past year he has grown so much, and is the most amazing thing to ever come into my life. He loves to run around, and climb on things. He gets into everything and leaves my house a complete mess. He drops food on the rug and rubs applesauce on the walls. When he takes a bath he constantly tries to drink soap water. He sleeps in a toddler bed because he climbs out of his crib, but sleeps all night not a peep in his toy story bed. He pushes buttons, mine and ones on anything else he can find. He's likes independent play and doesn't like to cuddle much anymore, but he still needs me. I'm so proud to be his mommy.
2 minutes old:
3 weeks:
5 weeks.
1 day old.
September 10

I need to see MORE wedding pictures lol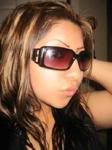 June 21

Congrats on your baby mamas when did you have em?
Congrats to you too mama! He's too cute :) I'm jealous you had a 7 hour labor, lol
.Pebbles.
I have 2 kids and live in London, United Kingdom
June 3

mama hows things going? any signs of labour? hope you pop soon xx
May 28

You're cute:oops: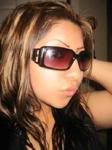 May 23

No baby yet?
March 12

Lately I've been listening to some numetal stuff. :oops:
March 11

What types of bands does he play? SO loves playing Black Sabbath, Tool, Pantera things like that.
March 11

Your due near me, and you like JOJ!! I'm going to PT you. I'd like to have a home birth too but its not really an option for me either, I'm going drug free though.
February 27

No shit, thats like my SO being a manager of a Dismanlers shop..I dont know shit about cars. The law is point blank, its not that confusing. I dont think she wants to admit it either b/c we are younger then her. Someone younger then her might know more then her...oh no!!!