About Me
Hey! I'm Heather, i'm 23 & a mommy to my 2-year-old, once-a-preemie Noah. He was due on February 23rd 2010 but was born on November 27th 2009 at 27 weeks - he's been through more than most people have done though in a lifetime...but he's my figher! He spent 107 days in the NICU (Neonatal Intensive Care Unit) and is a happy and healthy little boy :) I find my strength in his eyes
.
Check out my
vlogs
of the nicu, preemiehood, everyday toddlerhood randomness, and follow Noah's growth on my
YouTube Channel
As well as vlogging, i'm also into
blogging
..
"Heather Sunshine's BLOG"
and hey...while you're at it..I'm on
Twitter
too!
Follow @alkalinerush
hehehe!
:P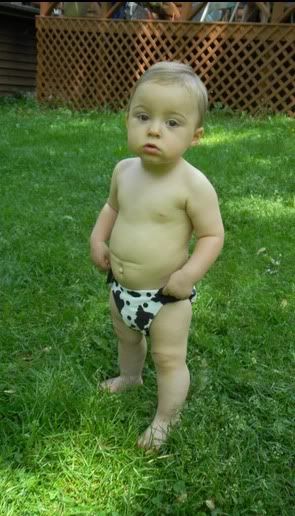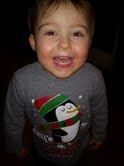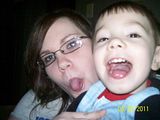 March 4

Thank you! :) Your LO is pretty darn adorable, too!
March 2

Thank you!
August 3

Awe! Love the updated page :) xox
August 3

Awww xoxo ur baby is adorable! Parentank me back momma!
October 8

I see you also had a preemie...they sure are fighters! We only spent 8 weeks in the NICU, I had her at 30 weeks!.
February 14

Hello, I see you also had a preemie. I hope he's doing well. We just had our 100th day anniversary in the NICU on Friday. Oh and I'm so ready to go home.
October 17

Thanks for the PT! :D
October 15

Im doing good.. Besides catching the kitchen on fire last night.. kind of long story, but it has to be fixed asap cuz its an apartment.. ugh. I feel like crap just from breathing in all the smoke.. but otherwise my little one is still kicking like no other.. so i figure i have nothing to worry about if she is still trying to kill me lol. Bout the whole Reiki thing, my dad studied it with a lady who was my parents marriage counselor back when i was a wee one.. and she traveled around the world. Her name was Christine Grant.. My dad and a few other people cured me of brain cancer.. I never went to doctors.. They felt the mass and expelled it, i never once hit an ER or anything.. that was when i was like 15 and i havent had problems at all since.. My dad passed away in 2007.. He wasnt in his right mind, so he actually took his own life. So overall, Im doing good though, you made me think of how my dad isnt going to be here to experience it, but well we both know he is around.. just not in my presence :) I have heartburn like crazy.. I started out with the heartburn on the sparkling green tea and then now it hit with my lemonade and if i ever drink an occasional soda.. So i have to stick with milk, tea, chai tea. lol. I feel her kick all the time.. Daddy felt her kick the night before last.. the one time i could actually get him close to me was to have sex LOL and so he was wanting to and i felt her kicking, but really hard.. so i put his hand on me and he stopped and was like intruiged with her kicking.. So after a while he kissed my belly and she kicked him in the mouth.. lmao.. Dont feel bad, me and my husband just got back together last month.. We were separated for 2 months.. He still hasnt gotten everything i wanted him to get together, but he has a job right now. We are starting to get along a little better.. Im just trying to see how everything is going to go after im not pregnant.. Because it could just be me because im pregnant.. haha i dunno i could just be crazy LOL
October 15

tnx!!!
October 15

Wow i didnt know anyone our age really knew about reiki.. Not to mention your a reiki master. My dad was a reiki master.. I am not surrounded by anyone who does any of those things anymore. I hope sometime to find others in my area that are into all that stuff. :) So how you feelin?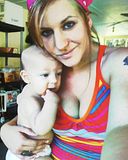 October 14

youre a reiki master!!!! how awesome!!