nayy.marie [team pink]
684 Posts | Joined BG: Sep 15, 2009
Last Visit: 3 years ago
Age

27



Gender

Female



Status

Married



Work

out of the home



Location

Wisconsin



(under construction....bare with me)
WE ARE....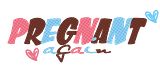 Hello Ladies
, my name is
Renee
and my husband,
Mitchell
, and I have been together for over 5 years. He is my best friend, and I don't know where I would be without him. We were married on
May 15, 2010
.

August 8, 2008 4lbs 7.9 oz 17 1/4 inches
Together Mitch and I have a son,
Riley
. He was born 6wks early due to Pre-eclampdsia/HELLP Syndrome. He spent 6 days in the NICU for observations and came home. We were blessed to have such a healthy little boy. At 3 Years Old, he loves tractors, animals, and being outside.
3 Years 34lbs 39 1/2 inches

We are also the parents to a Sleeping Beauty,
Morgan Ann
. On September 14, 2009, at 22wks I have birth to one of God's Angels. After she was born we found out the she had Moasic Triploidy Syndrome, which is a chromsomal abnormailty. They told us, I could have carried her much longer, but she passed away due to a cord accident. She was due January 18, 2010.

Several months after losing our daughter, we decided to try again for a baby. And on
May 26, 2010
, we got our wish! On September 9, we found out that we were having another
BOY
!!!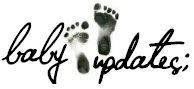 [...First Trimester...]

September 14- BFP!!
September 15- hcg-46, progesterone-19.48
September 17-hcg-103, progesterone-21.38
October 3-FIRST UTLRASOUND!