About Me
Updated this and deleted my old stuff because there was so much. So we will try and keep it short and simple although my life is nothing but that (:

I'm Brittany! Married my best friend on November 18th 2012 after being together 4.5 years and having two kids.
Onto my amazing munchkins:
Ashlynn Belle born 5-12-10 weighing 9.2 and 21.5 inches at 6:46 pm 38 weeks gestation.
Owen Alexzander born 12-19-11 weighing 8.7 20 inches at 6:46 am 37 weeks gestation.
Yes you read that right my kids were born at the same time of day just one pm one am, I was as shocked as most people are when they see that. Both were born vaginally I had iv pain meds with #1 along with pitocin because my doctor felt I wasn't going fast enough, little did he know once I hit 5 it would only take me 5 mins to reach 10 and be pushing! I had 0 pain meds with #2 he came to fast I got to the hospital at 6 and pretty much held him in due to fear of the pain until I just could anymore I spent less than 4 hours in my labor room!
Got 2 Pomeranians Annie and Auggie, and a bearded dragon bowser.
I'm a SAHM until my kids are in school and live in a sweet little southern town where everyone knows your business and although it drives me nuts I wouldn't have it any other way!
December 9

Awe! ur due on my Birthday! lol..
I haven't been during any other time, just summer. I've heard it's beautiful though and I know it's freezing... I can remember it being cold in the mornings even in the summer. I think it got down into the 50s at least which is freezing for GA in the summer. Anyway, I've been tubing down the river a couple of times and loved it. I know any kid would love it too which is why I want Jameson to be able to go one day. Dahlonega is probably one of the prettier areas in GA. Rome is not quite as hilly but it's alright. I would hate to live in central or south GA though... It's flat and hotter than hell, lol.
That's quite a story and it is definitely a random place to end up! It is beautiful though. I always looked forward to going there in the summer to work. It's a small town but it has a lot of charm and so does Helen as weird as it is, lol. I wonder if I'll ever go back. It'd be nice to. I would like to take my son to Helen at least just because it's so random and full of stuff young kids like.
How on earth did you end up in Dahlonega? I used to spend my summers there working at Garland Farms and we would go to Helen which is quite a trip... ha.
October 10

Congrats! :) how special!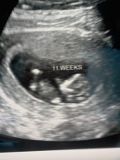 August 2

aww congrats :) !!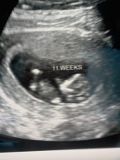 August 2

Hey there im Michaela, && was just wondering if you found out the sex of your baby? :)
J☮RDAN ❤
I have 2 kids and live in Hopkinsville, Kentucky
July 5

Just read your comment. We do have alot in common! If you ever wanna chat, add me to Facebook.. There's a link on my profile. I don't get on here a whole lot, and on Facebook.. i have chat, so it's easier to quickly communicate with people :) Talk to ya soon!
July 14

Hey :)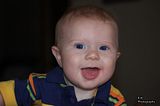 July 8

Just wanted to say congrats she is beautiful I dont get on here that much anymore but was excited to see you lil princess ARRIVED!!! congrats
June 11

yeah i know i seen someone else on BG with the name ashlynn just not spelled that way, my name was supposed to be ashley but my cousin was born before me and her parents named her that, my mom & dad found ashlynn on the newspaper & decided they would call me that i like it though.
June 10

Lol yeah i met one person with the Ashlynn & it's wierd because it was my cousin best friend, lol. but yeah people do the same with me i'll say my name is ash-lynn & they'll be like nice to met you ashley lol it gets old sometimes i never even bother to correct them, my BF grandma started correcting herself saying hi ashley, Ash---Lynn...lol & only one person has every said ashland like the one place they would always mention.