*Erica & Tony*
57 Posts | Joined BG: Oct 05, 2009
Last Visit: 6 years ago
Age

26



Gender

Female



Status

Married



Location

San Diego, California



I'm 20 years old, I'm married to a a wonderful man and we are currently stationed in Sam Diego, CA. :P
I just had my baby girl, on the 22cnd of jan.!! Shes my little angel baby!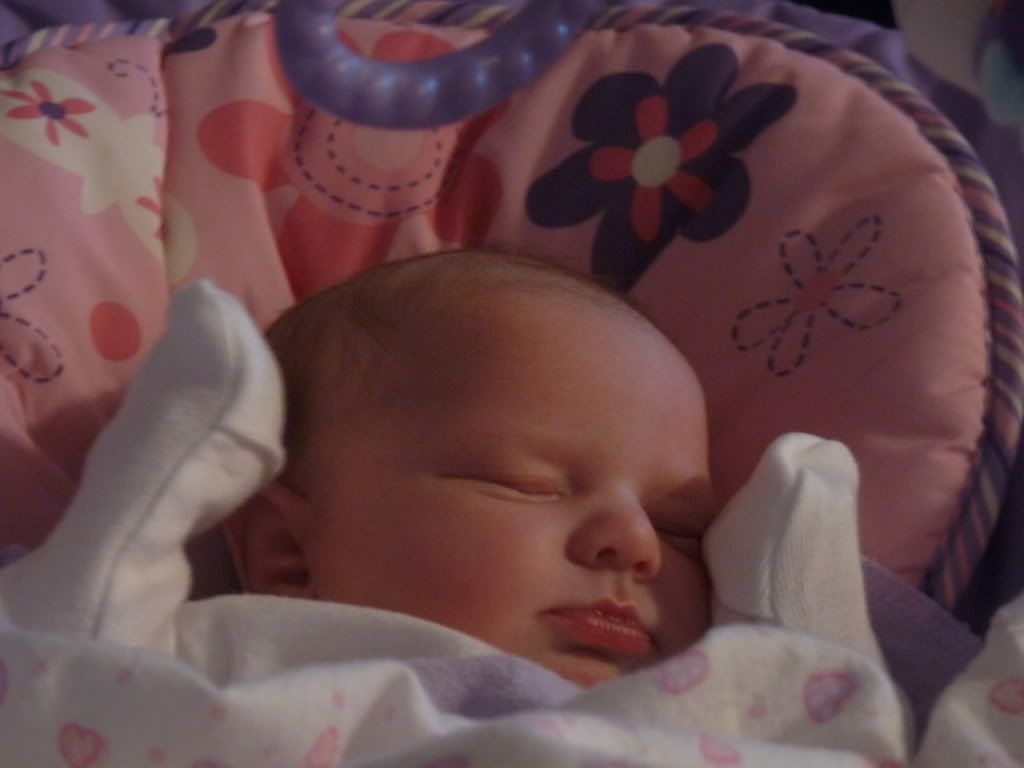 3-22-06
R.I.P. Kris, I miss you so much!!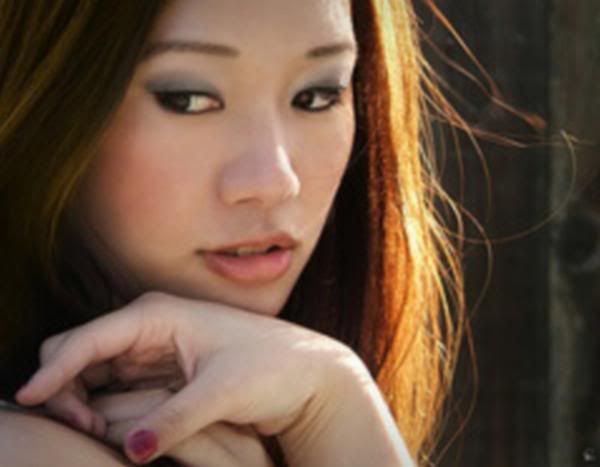 ABOUT THE MOMMY
Name:
Erica
Age: 20
Is this the first child?:
Yep!
ABOUT THE DADDY
Name:
Anthony "Tony"
Age: 24
Is this the first child?:
Yep!!
FINDING OUT
What day did you find out you were pregnant?:Middle of May, I'm not sure which day exactly, thats how shocked I was!
How did you feel when you found out?:
Completely shocked!
Who was with you?: Anthony
How did the daddy react?:
He was shocked, but happy too.
TELLING THE PARENTS
How did your parents react?:
My mom said "Your kidding, omg you couldn't at least wait until I was 40?" haha shes very very exited about it though, and my step dad was stoked from the minute he found out!
Tony's mom is stoked to have a granddaughter as well!

How often do they call to check on you?:
Tony's mom calls him almost every day, and I call my mom every couple of days or so.
ABOUT THE PREGNANCY
When is your due date?:Jan. 26 2010
How far along are you right now?:
I'm 29 weeks as of tomorrow
Have you had an ultra sound?:
Yes! Ive had two and we hope to get the 4D one done in the next couple of weeks!
Have you heard the heartbeat?:
Yes, its amazing every time I hear her!
SEX OF THE BABY
What do you want. Boy or Girl?:I wanted a boy, and Tony wanted a girl
.
Do you know what you are having now?:
Yep. We are having a girl thanks to my mom's prediction, she said Karma is going to pay you back for being such a little hell raiser when you were a kid,with a girl..and here we are now =)
Are you happy with what you are having?
Honestly, it totally scares me that I'm having a girl, I don't know the first thing about raising a little girl, at least with a boy I would some what know what I'm doing. Yet, at the same time I am incredibly happy that I've been blessed with a baby girl, and I already love her so very much!
ABOUT THE BIRTH
Who is going to be with you?:
My husband, possibly my mom.
Are you going to video tape it?:
Um, nope, I already told everyone no cameras until after she comes out. Don't really want people all up in my hooo-ha.

Natural or medicated?:
Most likely medicated.
Do you think you will have a c-section?:
Depends. My mom had three C sections, and so did my husbands mom...BUT I hope not.
Do you think you will cry when you first hold your baby?:
Yes!
Do you know what you will say to the baby when you first hold it?:
Thank god thats over you lil stinker!! =)
Idk, I dount I will be able to speak.
Are you scared about the labor?:
Yes, very much so!! I just don't know how a big ol baby is going to come out of my itty bitty hoo-ha, its going to hurt so so very bad. Plus, I'm terrified that something will go wrong...


NAMES
Do you have a name picked out?: Krysta Marie
Is your baby going to be named after anyone?: I'm naming her Krysta after my childhood best friend that passed a couple years ago, and for my living best friend Sophie Marie.
Did the daddy help pick the name?:
Yes he did..He was the one who finally decided on Marie, rather than Lee.
OTHER RANDOM QUESTIONS
Where was your baby conceived?: Tony thinks it was on our wedding night, and honestly the time frame is possible..so shes a Vegas baby.
Have you felt the baby move?:
Oh yeah, tons of times.
What was your first symptom?:
Two missed periods, and morning sickness.
Will you have godparents?:
Yep. She has a god mother, and god father..plus a guardian angel...
What is the baby's room theme?:
Purple butterflies
Are you ready to be a mommy?:
Yes!!! Sooo ready! I cant wait to see her either!!
What do you think the baby will be a "daddy's girl/boy" or a "mommy's girl/boy"?:
She's definitely going to be a daddy's girl, he already plans on her being a little princess, and I'm sure as soon as he sees her she'll have him wrapped around her little finger!