About Me
I'm 20 years old, I'm married to a a wonderful man and we are currently stationed in Sam Diego, CA. :P
I just had my baby girl, on the 22cnd of jan.!! Shes my little angel baby!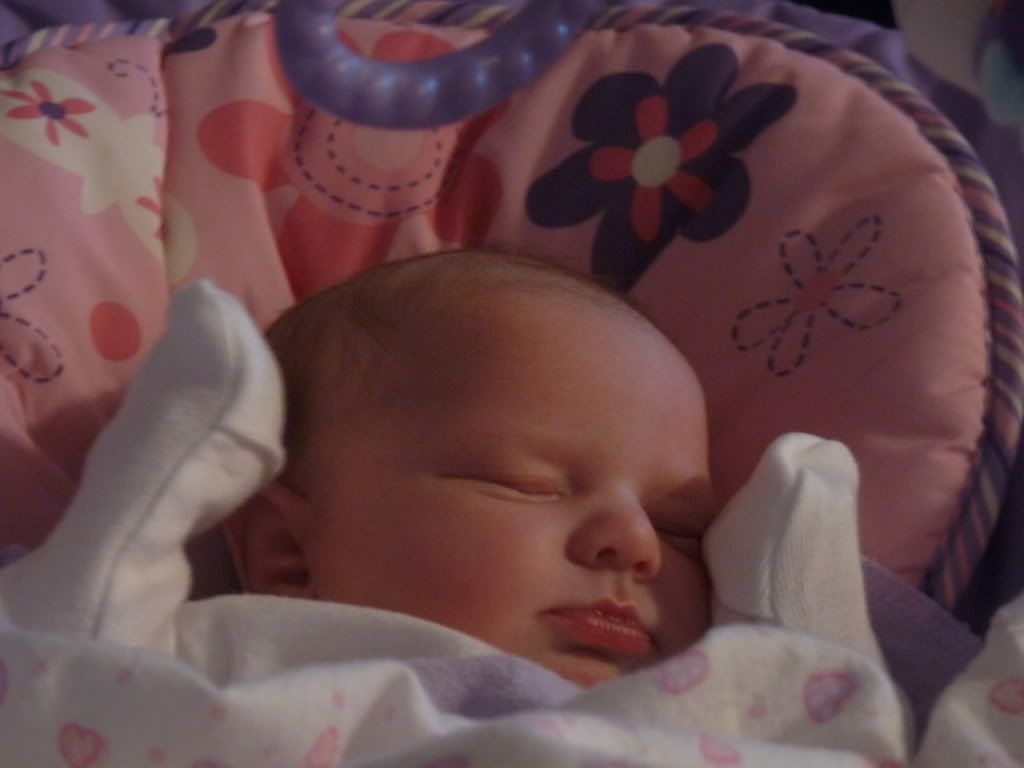 3-22-06
R.I.P. Kris, I miss you so much!!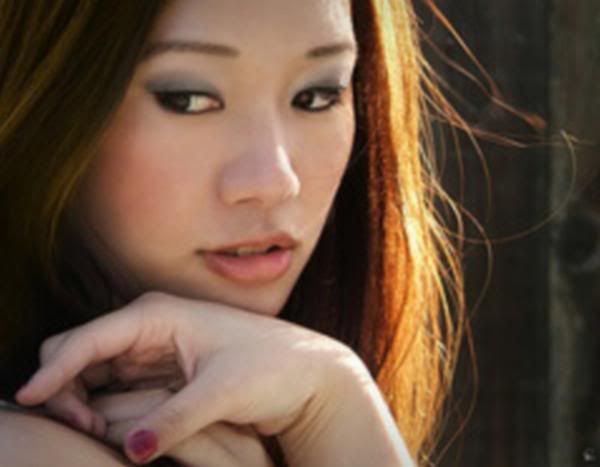 ABOUT THE MOMMY
Name:
Erica
Age:
20
Is this the first child?:
Yep!
ABOUT THE DADDY
Name:
Anthony "Tony"
Age: 24
Is this the first child?:
Yep!!
FINDING OUT
What day did you find out you were pregnant?:Middle of May, I'm not sure which day exactly, thats how shocked I was!
How did you feel when you found out?:
Completely shocked!
Who was with you?: Anthony
How did the daddy react?:
He was shocked, but happy too.
TELLING THE PARENTS
How did your parents react?:
My mom said "Your kidding, omg you couldn't at least wait until I was 40?" haha shes very very exited about it though, and my step dad was stoked from the minute he found out!
Tony's mom is stoked to have a granddaughter as well!

How often do they call to check on you?:
Tony's mom calls him almost every day, and I call my mom every couple of days or so.
ABOUT THE PREGNANCY
When is your due date?:Jan. 26 2010
How far along are you right now?:
I'm 29 weeks as of tomorrow
Have you had an ultra sound?:
Yes! Ive had two and we hope to get the 4D one done in the next couple of weeks!
Have you heard the heartbeat?:
Yes, its amazing every time I hear her!
SEX OF THE BABY
What do you want. Boy or Girl?:I wanted a boy, and Tony wanted a girl
.
Do you know what you are having now?:
Yep. We are having a girl thanks to my mom's prediction, she said Karma is going to pay you back for being such a little hell raiser when you were a kid,with a girl..and here we are now =)
Are you happy with what you are having?
Honestly, it totally scares me that I'm having a girl, I don't know the first thing about raising a little girl, at least with a boy I would some what know what I'm doing. Yet, at the same time I am incredibly happy that I've been blessed with a baby girl, and I already love her so very much!
ABOUT THE BIRTH
Who is going to be with you?:
My husband, possibly my mom.
Are you going to video tape it?:
Um, nope, I already told everyone no cameras until after she comes out. Don't really want people all up in my hooo-ha.

Natural or medicated?:
Most likely medicated.
Do you think you will have a c-section?:
Depends. My mom had three C sections, and so did my husbands mom...BUT I hope not.
Do you think you will cry when you first hold your baby?:
Yes!
Do you know what you will say to the baby when you first hold it?:
Thank god thats over you lil stinker!! =)
Idk, I dount I will be able to speak.
Are you scared about the labor?:
Yes, very much so!! I just don't know how a big ol baby is going to come out of my itty bitty hoo-ha, its going to hurt so so very bad. Plus, I'm terrified that something will go wrong...


NAMES
Do you have a name picked out?: Krysta Marie
Is your baby going to be named after anyone?: I'm naming her Krysta after my childhood best friend that passed a couple years ago, and for my living best friend Sophie Marie.
Did the daddy help pick the name?:
Yes he did..He was the one who finally decided on Marie, rather than Lee.
OTHER RANDOM QUESTIONS
Where was your baby conceived?:
Tony thinks it was on our wedding night, and honestly the time frame is possible..so shes a Vegas baby.
Have you felt the baby move?:
Oh yeah, tons of times.
What was your first symptom?:
Two missed periods, and morning sickness.
Will you have godparents?:
Yep. She has a god mother, and god father..plus a guardian angel...
What is the baby's room theme?:
Purple butterflies
Are you ready to be a mommy?:
Yes!!! Sooo ready! I cant wait to see her either!!
What do you think the baby will be a "daddy's girl/boy" or a "mommy's girl/boy"?:
She's definitely going to be a daddy's girl, he already plans on her being a little princess, and I'm sure as soon as he sees her she'll have him wrapped around her little finger!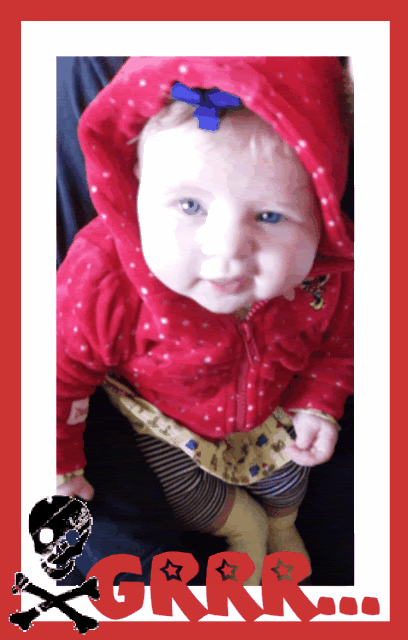 May 10

thats funny. karsyn was laughing at the bunny so it was a pretty cute pic too! older kids were all crying and stuff.....haha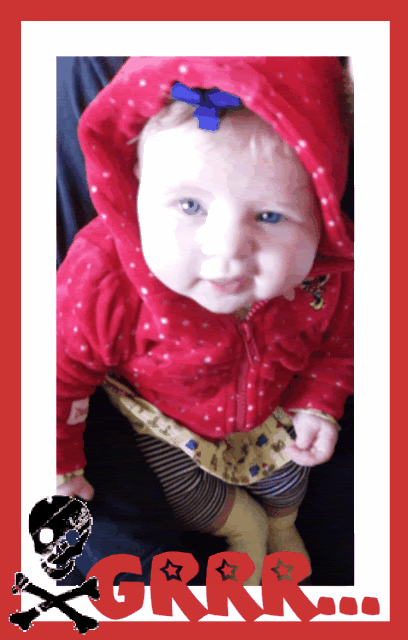 April 9

oh dont worry, she wont take one anymore!! haha she just chews it and spits it out pretty much. im doing good Karsyn is making up for all of her colic by being such a happy baby now and sleeping through the night! yay! how are you and your LO!?
February 6

thank u
January 31

yeah i know i have to be patient thats what really s***s lol...
January 31

yeah... i work 4rm 5am-8am went to school 4rm 830am-1030am and went to my 2nd job at 11am-530pm and the 3rd one 4rm 6pm-2am... and went to school.. so i'm really used not to sleeping lol.. yeah 2day the due date... well see if anythings happens lol
January 30

nope i'm used to working in the nights and sleep during the day... yeah my bf name wouldn't work for my son lol
January 27

thats a real pretty name.. I don't sleep alot anyways lol...
January 26

what did u name her
January 26

congrads... i bet ur happy now... mine little one still hasn't come and he due in 5 days
January 25

still no luck on having ur girl yet?
January 16

How you doin mama? Brayden might have to be admitted to the hospital for phototherapy tomorrow :( I'm a nervous wreck. :( His bilirubin levels are really high and climbing hopefully at his check-up tomorrow they will go down so he doesnt have to be in the NICU. I miss you! Text me more often :P
January 14

Your v****a will never be the same...:shock: