Mweigel09
8490 Posts | Joined BG: Oct 13, 2009
Last Visit: 3 years ago
Gender

Female



Status

Engaged



Location

Enumclaw, Washington



Im not BG very much so if you need to get ahold of me fast then message me on facebook or email me zoeylynnsboutique@hotmail.com
My new m2m ribbon and caps shop is now open!!
http://www.facebook.com/profile.php?id=100002288347909&ref=tn_tnmn#!/pages/Zoey-Lynns-M2M-Ribbon-Boutique/121718044542505
If your looking for my consignment page its Zoey-Lynn Marie :)
http://www.facebook.com/profile.php?id=100002288347909&ref=tn_tnmn#!/profile.php?id=100002288347909
Just because it says im online does not mean i am online.
I sometimes close my laptop before logging out.
I dont mind random PTs but please dont assume Ill PT you back.
My name is Melanie :)
Im 20 (21 in july). I have a little girl named Zoey-Lynn born 10-22-09 and a new little boy named Layne born 05-11-11. Im still with my children's father. Its a rocky road for us but we are trying to work it out for our kids. It feels like i grew up for the both of us and im just waiting for him to follow in my footsteps and get more mature!
Layne
05-11-2011
- Layne Austin-Lee Weigel was born at 2:05pm weighing 8lbs 6oz and 21 inches long.
05-15-2011
- Check up at the hospital. 7lbs 11oz.
05-18-2011
First pedi appointment.
7lbs 9oz. Hes lost 10% of his weight and the doctor wants him back for a weight check on monday.
05-23-2011
- Weight check
7lbs 10oz
05-24-2011
- Circumsion day :( 1pm.
7lbs 8.5oz. Everything went great.
05-25-2011-
Drs appt with the naturopath 11:30am
05-27-2011
Another weight check 9am.
06-01-2011
Drs appt. Might have thrush.
8lbs 2oz dr didnt come in after an hour of waiting so we had to reschedule for tomorrow at 9am.
06-02-2011
Drs Appt. Checking for thrush and exema.
06-04-2011
Layne Weighed 8lbs 7.5oz yay :D
06-13-2011
1 month appointment 2pm :)
Laynes 6 month appointment- 18lbs 13oz :)
Born October 22nd, 2009 at 12:23pm.
She weighed 8lbs 9oz and was 20.5 inches long!
She decided she didnt want to come on her own so i had a csection!
She is a lively little red head with a whole lot of personality :D
She wasn't a planned pregnancy but im so glad because I can't imagine my life without her in it.
I Breastfed her from day one to 6 weeks.
09-30-2010
Dr's Appointment 21lbs 31 inches
10-18-2010 10am
Dr's Appointment
10-22-2010
Zoey-Lynn's First Birthday!!!!!
10-25-2010
Dr's Appointment
10-30-2010
Zoeys birthday party :)
01-05-2011
Zoey had a drs appt. Shes lost weight but gained an inch in height :) She is totally off goats milk and cows milk so we are now trying coconut milk.
02-07-2011
Zoeys weight keeps dropping. She is below 50th percent for her age. She is now off all dairy including goats and off mandrian oranges. We will re-evaluate in 2 weeks to determine if we have to eliminate more foods :(
02-22-2011
- Drs Appt. She is going downhill fast. She weighed 22lbs even. A month and a half ago she weighed 22lbs 5oz and has lost since them. She is now off gluten. If we cannot get her weight up within a month its time to start testing. She is about to go under 25th percent for her age and the doctor is getting very concerned. She also had a ear infection.
03-07-2011
- Zoey hopped on the scale and now weighs 23lbs :) Yay shes gaining weigh finally.
03-23-2011-
Zoey has allergy testing today. Went good but zoey is allergic to cats and dogs :(
03-25-2011
- Zoey had an appt with her naturopath. She is 22.2lbs. A month ago she was 22lbs even at her appt so she hasnt lost weigh since her last appointment. Shes staying right above the 25th percent for weight for her age so thats a good thing.
04-25-2011-
18 month appointment 10:00am :)
Zoey was 23lbs 2oz and 31 3/4 inches long. Shes doing good right now. Her weight is slowly going up. She got 3 shots :(
05-04-2011
- 18 month diabetes appoinment 1:00PM
05-16-2011
Zoeys been really sick so we had a pedi appointment. 23.8lbs. She has an ear infection and cold :(
05-23-2011
woke up at 1am with a fever of 104. Went to the ER and she has 2 ear infections and a viral infection.
05-25-2011-
Drs Appt with the naturopath 9am.
11-03-2011
Zoey had oral surgery.
5 teeth were pulled.
11-28-2011
Testing done for Celiacs,
should get them back in about 6 weeks.
12-06-2011
Hearing test at childrens hospital 8:15am
- Failed! She is an urgent case and being sent up for another appointment for the bear test, she has to be under general anesthia for it. She most likely has mild-moderate hearing loss and will probably need hearing aids.


Monday August 16th
- i think this was the date of my LMP
Thursday September 9th-
BFP!!!!!!
Thursday September 16th
-- Another BFP (Had to make sure :) Due date estimate is May 24th, 2011
Monday October 11th-
First Doctors Appointment :) Had a pap, shots and blood draw! Doctor said i was 9 weeks and due may 17th.
Wednesday October 13th-
First ultrasound. Only one baby! But im only 7 weeks 6 days. Due May 26th.
Friday November 12th- Went into urgent care for bleeding and sore throat with cough. Had an emergency ultrasound. Baby is active and measuring 13 weeks 1 day. Thats 1 week ahead of my due date. My placenta is low though.
Tuesday November 16th-
Second OB Appointment with new doctor!
Went good but took 2 hours. Did an ultrasound and changed my due date to may 20th, 2011. Yay!

Tuesday December 14th
- OB Appointment 9am. Ill be 17 weeks :) Hopefully my bloodwork is done and comes back great so i can schedule my exciting ultrasound :D
Went great havent gained enough and i have low blood pressure.
Due date changed to May 18th, 2011 now :)
Wednesday December 22nd-
The big ultrasound :) boy or girl? We shall find out! They will also check my placenta, hopefully its not low anymore!
ITS A BOY!
Tuesday January 11th-
OB appointment.21 weeks 6 days. Baby boy is measuring small :( have a follow-up.
Tuesday February 8th-
OB appointment. 25 weeks 6 days. Time to do that icky diabetes drink test :( lol.
Drink wasnt that bad this time :) My doctor also did a surprise ultrasound to check baby and he is big and healthy :) And laying sideways on mommys nerves.
Wednesday February 9th-
Got the results from my GD test.
I passed :)
Wednesday February 16th-
Was admitted to L&D with contractions and bleeding. Tooks almost 3 hours to control them. Little man needs to stay in at least 8 more weeks!
Tuesday March 8th
- OB appointment. 29 weeks 6 days. Then registering at the hospital and birth center tour with brett :)
Went good. We didnt have time to go to the hospital but baby boy is growing big and strong :)
Wednesday March 16th
- 10am 3D/4D Ultrasound :D Im very excited to see my little man!
It was amazing. Little man is actually a chubby big boy lol. He looks just like zoey :)
Tuesday March 22nd-
OB appoinment. 31 weeks 6 days.
Measuring perfect :) Scheduled my birth center tour for friday :D
Birth tour switched to monday!
Monday March 28th
- Birth tour went good. I love our new hospital :)
Friday April 1st-
Got into a car accident and ended up in the hospital with contractions. They were coming fast and steady so i got the shot to stop them. They discharged me after like 6 hours there. Contractions started coming once i got home but i fell asleep.
Saturday April 2nd-
Woke up with a couple contractions if they continue i will be going back to the hospital.
Sunday April 3rd
- Ended up back in L&D with contractions. Little man is being very stubborn.
Tuesday April 5th-
OB Appointment 10:50am. 33 weeks 6 days.
Im measuring right on track. My doctor gave me a ultrasound. Baby boy is head down and really low! My doctor thinks he will come early!
Tuesday April 12th
- OB Appointment 10:20am. My doctor will now start checking me every week now. 34 weeks 6 days.
Got my strep B test, results will be back next week. Got checked and not dialated or effaced. If he decides he doesnt want to come on his own ill be having a csection either may 13th or 20th.
Tuesday April 19th-
OB Appointment 10:30am. 35 weeks 6 days.
Not dialated or Effaced but his head has gone down :) My weight is perfect! He's Almost here! Strep B test was Negative YAY!
Tuesday April 26th
- OB Appointment 10:30am. 36 weeks 6 days.
Still not dialated or effaced. His head is right there tho. I gain 8 LBS in a week so my doctor is putting me on bed rest to control the water weight. Little man has until the 13th to come otherwise he is getting evicted haha.
Tuesday May 3rd-
OB Appointment 10:30am. 37 weeks 6 days.
Still no effactment or dialation. My doctor is going to try and schedule me a csection for around the 13th if not it will be the 20th. Im praying for sooner as im soooooo ready to be done. Lost 5 lbs since my appointment a week ago so water weight is down!
Tuesday May
10th-
OB Appoinemtn 10:30am. 38 weeks 6 days. Todays the day we find out when my csection will be :D
We came out totally shocked. We are having our baby TOMORROW!!! Ahh its exciting. Im showing no dialation or effacement.
Wednesday May 11th-
Our Baby Boy Will be here!
Layne Austin-Lee Weigel was born at 2:05pm weighing 8lbs 6oz and was 21 inches long.

1-4 Weeks
- 1 Month - Complete :)
5-8 Weeks
- 2 Months - Complete :)
9-13 Weeks
- 3 Months - Complete :)
14-17 Weeks
- 4 Months - Complete :)
18-21 Weeks
- 5 Months - Complete :)
22-26 Weeks
- 6 Months - Complete :)
27-30 Weeks
- 7 Months - Complete :)
31-35 Weeks
- 8 Months -
Complete :)
36-40 Weeks
- 9 Months- Baking- 39 Weeks! Csection at exactly 39 weeks!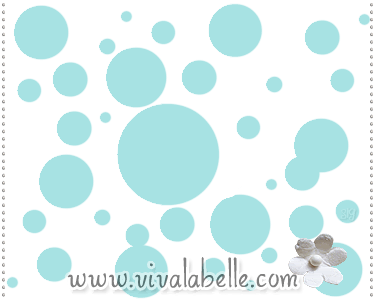 My Chunky Monkey!
I am on the GSL pages:
This for for volume 1:
766, 768, 783, 806, 814, 827, 843(2x), 852, 854, 861(2x), 867(2x), 885, 888,895, 904, 915, 918, 925,936,957, 967(2x), 977, 996, 998, 1013, 1019, 1022, 1029, 1043, 1050, 1051, 1053,1090, 1091(3x), 1092, 1094, 1097, 1101, 1104, 1116, 1136, 1140,1151, 1161, 1162, 1211 (3x), 1215, 1219!
This is for volume 2:
9, 14,
16(2x), 22, 26, 47, 49, 54,55, 57, 60(2x),61(2x),63,76,110,112, 120, 123, 126, 135, 161, 183, 184, 191, 192, 209, 215, 217, 220, 222, 223(2x), 241, 351, 366, 404(2x), 436, 455, 501, 519(2x), 520(2x), 546, 578, 579,601 (3x), 602!
My pregnancy/Labor Story with Zoey-Lynn:
I had a normal OB-GYN up until i was 35 weeks. He wasn't the best but I put up with him. I basically saw my nurse more than him. I saw him for lik 2 minutes everything. He never asked if i had questions or anything. He gave me the due date Of October 31st, 2009, but i knew this was incorrect as we only had sex once so i knew when it was and he was trying to tell me it took a month for it to implant. Not true. He even told me i was measuring 2 weeks bigger EVERYTIME!!! I went into the L&D having contractions every 3-4 minutes. I was 36 weeks. He always told me if i went into labor after 36 weeks he wouldnt stop it. But he refused to let me deliver so he made me get the medicine to stop the contractions. He was a complete ass to me and that was the last time i saw him. I immediatly starting looking for a new doctor. Which lead me to my Midwife :)
I LOVE the bath so I was very excited when I found her and learned she took my insurance. She believed me on the whole due date thing and sent me for a measurement ultrasound. Came back that i was 36 weeks (like i told the other doctor). So she switched my due date to October 17th, 2009. I got to 39 weeks and i wasnt dialating or nothing. So I went back and got another measurement ultrasound to see how big my little one was. She was measuring 9lbs and you could see she wasnt dropping at all. So Sadly I had to switch to an OB-GYN because natural labor was not going to work for me. I met with my new doctor once and we scheduled a c-section. :)
My Little one was born on October 22nd, 2009 at 12:23pm via c-section weighing 8lbs 9oz and was 20.5 inches long. Her head was perfectly shaped which indicates she didnt drop down. They also said the white stuff on her wiped off soooo easily which means she was over-cooked (Its hard to wipe off if they are early). So she was 5 days late but oh so perfect :)