Paige&((Jordan))
318 Posts | Joined BG: Oct 15, 2009
Last Visit: 5 years ago
Age

23



Gender

Female



Status

In a Relationship



Work

Victoria's Secret Beauty



Location

Ohio




" />
My name is Paige :) I: have an amzing boyfriend and a beautiful son jordan curtis. he was born on 1/23/2010. Exactly 3 weeks before his EDD! I went into preterm labor with him at 34 weeks and 3 days and was put on meds to stop the contractions. i stayed at 3 cm 70% effaced until 36 weeks and 6 days when i went to the hospital for contractions. This time I spent all night in the hospital and Jordan came at 7:49 am. He weighes 6 lbs 13 ounces and was 19 inches long! ever since then he has been my world :) i love my little man so much and i would do anything for him.
" />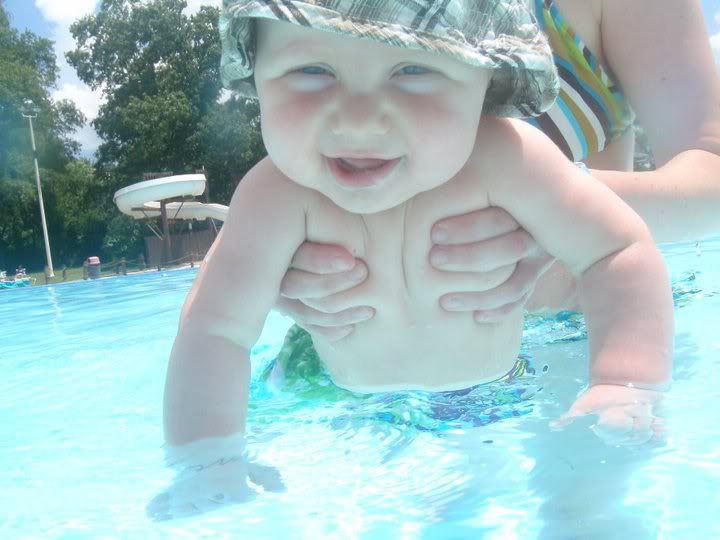 " />
About the mommy!
Name:Paige
Age: 17
First child?:yepp
About the daddy!
Name:Brad
Age: 17
First child?: yes
Finding out!!
What day did u find out?: June 8th
How did u feel when u found out?:i didnt know what to think
Who was with u?: myself :[
Who was the first peson u told?: brad
How did they react?: lol he said we'll get another
How did the daddy react?: suprised
About the pregnancy!
When was ur first appointment?:june 16
When is ur due date?:feb 13 :]]]]
How far along r u?:23 weeks
Have u had an unltrasound?:yeppp!!
Have u heard the heartbeat?:everytime i go
Sex of the baby!
What do u want?:girl :\
What does the daddy want?:all for a boy
Are u happy with what u r having?:yeppp
About the birth!
Do u know what u r taking with u?: clothes, ipod, cell, car seat, and random stuff
Who is going to be with u?:brad and my mom
Are u going to videotape it?:uhh if my mom wants to?
Natural or medicated?: MEDICATEDD!
Do u think u will need a c-section?: hopefully not.
Will u cry when u hold ur baby for the first time?:most likely
Do u know what u will say to the baby when u first hold him/her?: tell him that i love him
Are u scared about the labor?: yepp bc its my first
Names!!
Do u have a name picked out?: yep Jordan Curtis
Is ur baby going to be named after someone?:jordan is brads best friends middle name but not necessarily after him
Other random questions!!
Where was ur baby conceived?: no idea!!
Have you felt the baby move?: CONSTANTLY
What race will your baby have?:white
Do you have stretch marks?: nopee
What was your first symptom?: um morning sickness?
What music or interests do you want the baby to know? art, music, sports
Will ur baby have godparents?:no
Who will the god mommy be?:none
Who will the god daddy be?:none
What is the baby's room theme?:whatever my room is
What was the first thing u bought for the baby?:i still havent bought anything, but brads mom has been buying everything!!!
Are u ready to be a mommy?:idk.. probably wont be till he come :\
Paige Taylor
Create Your Badge
http://www.formspring.me/paigetaylor123
http://www.paigetaylor.wordpress.com
***** My Awesome Blog *****