I heart Leighlyn&Cashyn
67 Posts | Joined BG: Oct 20, 2009
Last Visit: 4 years ago
Age

25



Gender

Female



Status

Married



Location

Greenville, Texas



Interest

family-love-god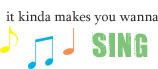 Fun Birthday Facts
((((<3Zodiac Sign:
Gemini
))))
((((<3Half birthday: November 26))))
((((<3Birthstone:
Emerald
))))
((((<3Birth Flower:
Lily_of_the_Valley
or
Hawthorn
))))
((((<3Chinese Zodiac: Year of
The White Metal Tiger
))))
((((<3Your baby will start kindergarten in 2015, be old enough to drive a car in 2026, finish high school in 2028, and will graduate from college with the class of 2032, give or take a year. Can you imagine?))))
LEIGHLYN is almost a year old now! She weighs 23 pounds and is an EXPERT crawler. She loves YO GABBA GABBA, DORA, music and dancing. She is a complete DADDYS GIRL and her mama's world. She loves cheese cake and hates kisses. She can blow kisses, clap her hands, and speak fluent gibberish. she is the light of our life and we are so proud to have her in our world. MOMMY LOVES YOU LEIGHLYN ALYSE!<3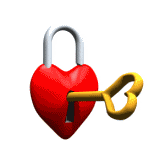 The name is
"B".
I am a [
soon to be
] young mother for the first time. I have the most wonderful husband! We are so very happy. I am currently a full time student attending the local Jr. College, in persuit of a Business Managment degree. I love my
family
, and
GOD
. Hoping for a happy, healthy baby.
SO we went to our first doctor's appointment Thursday. It was really nice. My doctor was amazing and we got to see the babys heartbeat! I am about 8 weeks pregnant, and go back in 4 wks to find out the due date! we are so excited and can not wait to meet our new baby!!! <3
01/25/2010
So i am now over 21wks prego! i am still tiny tho.. my belly is gettin a lil bigger and i have grown
from a 3 to a 7!!!
i go back to the baby doc on friday.. i hope i get another sonogram so i can see my baby girl and know she is alright!! (even tho i can feel her kick now, and that eases some of my worry) last doc apt he said "ya i think its a girl".. so i hope he does do another sono. to make sure she is a girl! lol.. i would be heart broken if i found out she was a boy... but i will love her regardless. <3 xoxoxo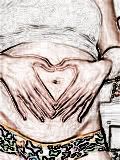 Found out we are having a
baby girl!
lil'
Leighlyn Alyse Davis. cant wait to hold her in my arms. <3

03/22/2010
we got our
3D SONOGRAM
done friday!!! it was SOOO AMAZING!! i really enjoyed it, and it is something that i will cherish forever<3 Leighlyn did SO PERFECT! she was a good girl and showed her PRETTY FACE! (had some problems seeing her the first time!) MOMMA IS SO PROUD! xoxo
Leighlyn Alyse <3 my beautiful baby girl
04/13/2010
Doc apt on Thursday. Found out two weeks ago that little Leighlyn weighs 4lbs 7ounces!! Still just patiently awaiting the arrival of my precious baby girl. <3
xoxo
Pregnancy Glitter Graphics

mommy graphics
Mother
Name:: Brittany
Age:: 20
Birthday:: March 14th
Birth Place:: Texas!
Height:: 5'10
Pre-pregnancy weight:: 115
Current weight:: 153!!
Location:: Texas
Job:: full time college girl!
FATHER
Name:: Cory
Age:: 22
Birthday:: July
Birth place:: Texas
Height:: 5'9
Pre-pregnancy weight:: idk but he has a good build
Current weight:: gained a little with me, but not much lol
Location:: texas
Job:: Plumber!
RELATIONSHIP STATUS
Are you with the baby's father?: Currently inlove
Are you married?: planning on getting married sometime next year, no rush, we want to have enough money to have a nice wedding and honeymoon =]
If together, how long have you been together?: almost 3 years
FIRSTS
Is this your first pregnancy?: yes!
How did you find out you were pregnant?: Home PT, then we went to a free clinic
What kind of pregnancy test did you take?: i dont remember a couple cheap ones lol
How many?: like 5
What were your first symptoms?: none at first... but then i had morning (all day!) sickness and nausea REALLY bad
Who did you tell first?: Corys parents =] they were exstatic! then we told mine.. i was nervus at first but they were great and have been soooo supportive! they love my baby girl already
Who was with you when you found out?: My Cory darling
Was baby planned?: yes. we lost a baby a short time befor getting pregnant this time and really wanted a baby
When was baby conceived?: uhmm... august?
When was your first appointment?: i dont remember sometime in september
How far were you when you found out?: a little over a month
REACTIONS
What was your reaction?: i was soooo excited and happy
What was the baby's father's reaction?: he was happy too =]
What was the parent's reactions?: everyone was happy for us
What was friends and family reactions?: '' '' ''
BABY
Due date:: June 3rd 2010
Do you want to know the sex?: i already do =] and yes i wanted to
Do you know the sex?:
If so, boy or girl?: BABY GIRL!!!!
Any names?: Leighlny Alyse Davis
Any ultrasounds?: yes many
Have you heard the heartbeat?: yes many times
Baby ethnicity?: White girl lol
Who do you think baby will look like?: like me i think
Will baby have any siblings?: nope first baby.. but i eventually want like 5 more! lol
Will baby have their own room?: not yet =[ had to mov into a smaller place to save money. but someday soon
What is baby's nursery theme?: Fairy tales!! fairys, unicorns, knights in shining armor, mystical/magical things
Have you and dad felt baby move?: yes!!! felt her bout 18wks and shes been KICKIN sence
LABOR
Who is your OB/GYN?: Doc Ram
What hospital will you deliver in?: S.S Tx
Who will be in the delivery room?: My Gma and My Cory
Will you use medication?: yes! lol but i want to go as long as i can without using
Are you scared about labor?: yes a little but i know that it will be okay. girls do it everyday.
Will you videotape or take pictures?: cant, hospitle policy but thats okay
How will you react when you see baby?: i know it will be amazing!
What will you say?: i love you! lol
MISCELLANEOUS
Did you have morning sickness?: not anymore, but i did!
Did you have any cravings?: just sweet things
Did you have any mood swings?: ALOT
Are you a high risk pregnancy?: i was in the beginning
Any complications?: in the beginning
Formula or breastfeeding?: breastfeeding for a while
Have you bought anything for baby yet?: well... i havent bought her anything yet but i have been given ALOT
When did you start to show?: bout... 5months. i was lucky
How long could you wear your regular clothes?: i am STILL wearing regular clothes.. however i am sooo uncomfortable. bout time to go shoppin!
Are you excited?: VERY!
Who will help with baby after their born?: lots ppl prolly lol
What is your favorite thing about being pregnant?: the attention! and feeling my baby move
What is the worst thing about being pregnant?: the uncomfortable-ness... and the constant having to pee!
What one thing do you miss doing since being pregnant?: TANNING!!!!
Any days you wish you weren't pregnant?: nope i love every single day
Are you ready for baby?: yes!
Do you have insurance?: yes but i need to fill out paper-work for her...
How many kids do you want?: like 6
Do you talk to your baby?: yes!
Do you have stretch marks?: a couple.. but they are not bad
Do you still feel attractive?: yes sometimes lol
Have you had your baby shower yet?: nope
Any weird dreams?: YES!
Are you taking any classes?: yepp
Do you like kids?: love em
Reading anything?: many books -thanks mom!-
How many pregnant women do you know?: ALOT there are SOOO many ppl pregnant right now! [[im thinkin its a baby boom]]
How far along are you now?: 32 wks
FAMILY
Do you have god parents picked out?: not really
If so, who?:
Grandparents?: Gina & Ricky Robby & Melissa
Great grandparents?: Mawmaw && Pop and even a GREAT GREAT GRANDMA!!
Aunts?: lotsa!!!!!
Uncles?: lotsa family!!!
ZODIAC
= Gemini
COLORS
= yellows greens & reds