Kenzleigh's Mommy!
257 Posts | Joined BG: Oct 21, 2009
Last Visit: 4 years ago
Age

23



Gender

Female



Status

In a Relationship



Location

Owensboro, Kentucky



She was born on september 14th,2009 @ 10:03pm. She was 5lbs, 2.5oz, 18 1/4 in. I had her when I was 33 weeks pregnant. She had a hard time s*****g and swallowing, she had brady cardia, and she had apnea and sleep apnea. She came home when she was 3 weeks old.
This is her hospital picture taken the day before she was released.
This is her at one month old and 7 pounds :)
In her ladybug costume on halloween- 1 1/2 months old.
Two months old- 10lbs 7oz 21 1/2in long.
2 1/2 months old.
3 months old.
3 1/2 months old.
8 1/2 months old.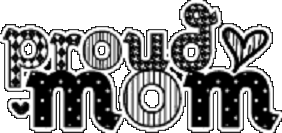 The name's Keira. I have an amazing boyfriend named Jesse. We have been together for over a year now. Yes we are young parents but age doesn't tell you how good a parent you are. We are in love and we love our precious baby girl. They are both the best thing that have ever happened to me. Without them I would be nothing. I am 17 years old, like I said I know I am young but please dont judge. After high school I plan on going to community college all day to become a RN. I eventually want to become a neonatal nurse. I just graduatated high school on june 3rd, 2010. Four of our classmates also joined us from heaven, our class of 2010 was supposed to be the "special class" but it turned out being the class with bad luck. In loving memory of Eric, Ashlie, Greg, and Melissa who will be part of the class of 2010 forever.
Her Auntie made this for her: