September 29

Wow, sounds like you're doing a lot better these days. We're doing fabulously as well. Hard to believe that Fat Kid's 15 months old, but he's quite the character and I love him to death. I'm still finishing my medical coding and billing certification and thinking about enrolling next semester to finish my bachelor's (finally). N is about to deploy to Afghanistan. Lucky guy will get to miss potty training! And I'm in the midst of beginning a surrogate pregnancy. So yeah, I think that about sums up our lives. Glad you're both doing well!
September 28

Hey doll, just wanted to check in and see how you and Logan are doing :)
KokO BuTTa
I have 32 kids and live in Fort Worth, Texas
February 21

so about ur avi...its madd creepy lolol i tried to do it like a dumb a*s :lol::lol: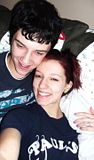 January 11

I know): the boys are going to be 1 april 29th, and it's so hard to believe, but i got a new lil one lol so i get to go through all this again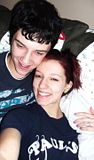 January 10

They've been crawling and standing and trying to walk and causing all sorts of trouble, and have been super clinky the last week or two and i took a test this morning and it said pregnant, so they might become big brothers! the test was faint so i'm going to re test. how's your LO doing?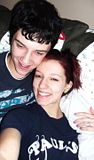 January 10

Thanks:D i'm going to put some new pictures in my albums today when i get them on my computer
January 8

Sounds exactly like his teeth! They both came through within a week of each other. I think he's getting more too :( That's crazy! I'm interested to see what he has to say. What a jerk.
January 8

Hey! We're doing good. He's getting big. Got two teeth for Christmas, haha How are you and little L? Hope your holidays went well too!
*Torey*
I have 1 child and live in Georgia
December 13

thank youuu!
December 6

Where in PA are you from?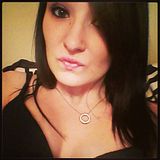 November 9

Thank you!(: Logan is soooo cute! He looks just like you!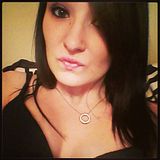 November 8

I know how you feeel! Dominick is almost 6 months its crazy! Were doing really good i just got a job and stuff.(: