Emma and Chloe's Momma
12022 Posts | Joined BG: Oct 25, 2009
Last Visit: 3 months ago
Age

27



Gender

Female



Status

Not Saying



Location

Crawfordsville, IN, United States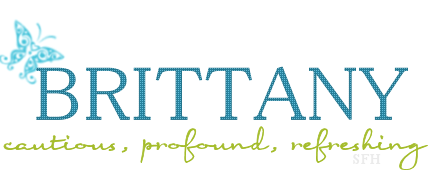 So I figured I might as well make this pretty. Since I can be a little slow and just figured
it out! Anyways a little about me. My name is Brittany and I'm 22. Married to my Airman in the Air Force. We have a little girl together and would like to add another one soon. I am very blunt and if I want to say something I say. I will defend my own opinion even if I'm the only one standing. I am very strong willed and stubborn. I refuse to apologize to someone just to make them happy if I know I'm not in the wrong. I love Olive Garden with a passion. I just recently went through a miscarriage and it has been the hardest thing ever. I always seem to think I'm ok and then something sets me off. I'm trying to be strong.
I am now in the greatest sellers! Page 360,445,449,462,465, 469,555, 569, 590, 595, 612, 634, 641, 643, 648, 654,696,698, and more to come!
All the support I have received on this site is amazing. You ladies are amazing! I appreciate all the congratulations. I didn't think that many people where even watching me. I appreciate it all!
This TTC journey has been hard on me. I never knew what pain felt like till these past few months. I want something so incredibly bad and it feels like I'll never have it. I have been off of birth control since Oct. 2009. In Dec. 2009 I had a BFP after some heavy bleeding. I knew something wasn't right. On Christmas eve my entire stomach was very sore and tender to the touch. So I went to the ER and that's when I got the bad news. Now Christmas will always be ruined for me. We keep on going and got another BFP on May 4th 2 days before AF. I was feeling much more confident. I was sure everything was going to be ok. Then on the 23th I had some spotting. We went to the ER and they said everything looked great. The spotting stops but bleeding follows Sunday night. We go back to the ER and once again. This time they told me it was ectopic. I was scared to death. My OB said it was ok to head home. Had my follow up the next day and they told us it wasn't an ectopic pregnancy. Again my cervix was closed and everything looked ok. Then later that night when I went to go potty I had a pretty large clotty passed I had passed. I just knew I had lost my baby. Then on Thursday my worst fears were confirmed. It hurt so much worse then the first time.
*She's the reason I keep pushing on*
Pregnancy #4.....
*Somehow half my profile was deleted so this is incomplete
:(
*
WORK IN PROGRESS
Pregnancy Quotes
Month 1
(4-7 weeks)
- Done!
Month 2
( 8-11 weeks)
- Done!
Month 3
(12-15 weeks)
- Done!
---
Second Trimester.
---
Month 4
(16-19 weeks)
- Done!
Month 5
(20-23 weeks)
- Half way there!
Month 6
(24-27 weeks)
- Done!
---
Third Trimester.---
Month 7
(28-31 weeks)
- Done!
Month 8
(32-35 weeks)
- Done!
Month 9
(36-40 weeks)- Born at 38 weeks