August 13

Hi! what part of cali are you in?? I see your due in feb too! congrats!! im due the end of jan! :D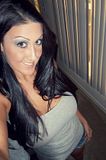 June 5

thats awesome! Jaelyn is so shy around other adults & kids & I'm almost positive its because she's only around a handful of children & adults. :/ I hope within this next year she starts being more outgoing! I take her to water parks, parks & other place's so she can socialize with other children, I'm hoping it'll help her break out of her shell soon.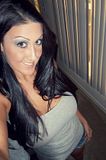 June 4

aw, your so sweet! :) I've just been keeping busy with my family! I see your daughter is in daycare, I wish I would have put my daughter in daycare when she was little because I think its going to be harder on her & I when she starts preschool this next year. :/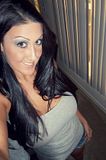 June 4

hey girl :) how is everything with you?
November 23

Lol BUTCH! LMFAO how are you??????? your baby is growing too fast :( So is mine!
August 15

Thats awesome that he doesnt deploy. My husband is at sea right now but just on a short underway. He deploys in a few months though and Im dreading it :( Yup if you know where Santana high school is....I live one block over :) I grew up in Santee.
August 14

What a small world! Im a Suzie Home Maker too!! lol What rate is your hubby? Mine is a submariner. Hes an electronics tech Chief and is an Assistant navigator. So he makes the maps and charts that the submarines use to get places without hitting things or running aground :) Nice to meet you!!!
August 12

Not sure I didn't get :shock: baby poilish because i thought it was all safe lol
You should totally list some stuff that you wanna get rid of!! You'd probably make decent money!
Aw thanks mama! I sell all my daughter's clothing once she grows out of it. And mine as well. I clean my closet out a lot! Haha. Mostly name brands like Carters, Gymboree, The Children's Place. And for mama clothes it's mostly Hollister, American Eagle or Abercrombie. I wish I knew how to make bows!! I'd make so much money! Lol!
Haha! Deff come to me anytime! :) That's a cool way to signify where you're from. I want some kinda tat that has to do with Rhode Island but I don't have any good spots left on my body! lmfao
July 25

HAHA! Yeah a lot of mamas are would most likely bash me for me views but they can s**k it because I'm not changing :) BTW, LOVE your tat! What does it say? I just looove that script!!