About Me
This is Lincoln Alexander, he is perfect and beautiful, and looks just like his daddy.
1st TRIMESTER

1-4 weeks = 1 month - Done, first positive test 3weeks 3days!
5-8 weeks = 2 months - Done
9-13 weeks = 3 months - Done, first apt 13 weeks 3 days HB 165 doc thinks boy
2nd TRIMESTER

14-17 weeks = 4 months -Done- apt at 17 weeks 3days HB 157 still not sure on gender
18-21 weeks = 5 months -Done-apt at 19 weeks 3 days IT"S A BIG BOY!! Measuring 2 weeks ahead

22-26 weeks = 6 months -
Done

3rd TRIMESTER

27-30 weeks = 7 months -Done
31-35 weeks = 8 months -.3d U/S on 01/24 measuring 5lbs 12oz :)
36-40 weeks = 9 months - born 39 weeks 2 days March 1, 2012 8lbs 12oz and perfect
I'm Lacey and...
I love my life and everyone in it!
I work hard and believe everyone else should too!!
I'm anti welfare, pro family assistance!!
If I ever have a son, I will not circumsize!
I have strong opinions and in my opinion they are the right ones!!
I never go with the flow!
I love tattoos and piercings!
I have the greatest husband in the entire world!
I was blessed with 2 beautiful daughters, only one of which i got to keep!!
I have a perfectly beautiful amazing healthy son that took me 4 years to concieve!!
This is Abilene, but folks round here just call her Abi! She is gorgeous, free spirited, happy and tall for her age! She is pretty much perfect in every way other than the fact that nomatter how much i beg and plead she refuses to stop growing and stay my baby forever!!
This is Scarlett and i only got to keep her for a little while. For a long time i was very angry because i knew at anytime God could have saved her but he didnt, then i finally realised that he did save her. He saved her from an imperfect world, a world where being different means being outcast. She had Turner's Syndrome which is a chromosome defect where the second X in the pair is either missing or not fully formed. Had she survived she most likely would have needed heart surgery shortly after birth and struggled with life long problems with thyroid, hearing loss, growth hormone injections and much much mmore. So I do believe after all this time God did save her!!
layout made by----
http://members.baby-gaga.com/member818364
November 30

Aw thank you! And lol at "crappy momtographer." :lol: I wanna see some of your work! :D
March 19

CONGRATS BEAUTIFUL!!! I had no idea you gave birth to the little guy already! He is just precious! hope all is well . Keep me updated. xoxo
Let me know if it works because I s**k at doing things on my phone.
Ok I'll try to find you now! I'm mobile too. It s***s!
Aw I hope you have a big chunky baby! I'm doing good. I have an ultrasound next week. I'm starting to feel a ton of anxiety about it. I'm at the same point in my pregnancy that I was when we found out about Charlie. If you're on fb pm me your link so we can keep in touch better. I was legitimately getting worried about you!
December 30

How are you?! How is everything going? I scheduled my 20 week ultrasound the other day. I'm probably going to be a disaster going in. I did the downs screening just to get an ultrasound and they said everything looked normal. I've heard the heartbeat 3 times via doppler already but I'm still so scared! Does it ever go away?!
KatieGonz
I have 3 kids and live in Ankeny, Iowa
December 9

Your avi is THEE cutest avi I have seen on here. No joke! She is adorable.
Popsicle
I have 1 child and live in Knoxville, Tennessee
December 2

Your daughter is truly gorgeous I love her eyes, and congratulations on your pregnancy!
October 13

So I had my first appointment yesterday. The midwife is really understanding about everything and told me that she'll get as creative as she needs to be to get me extra ultrasounds! I have my first one on the 25th. Violet told me I'm having a brudder, a brudder, and a sister, hahaha!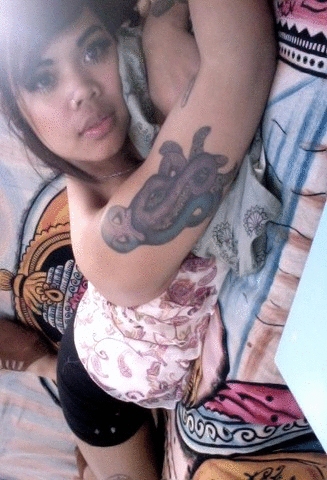 KNZ.
I have 3 kids and live in Washington
October 8

i thiiiink i did. :D well, PT'd again :D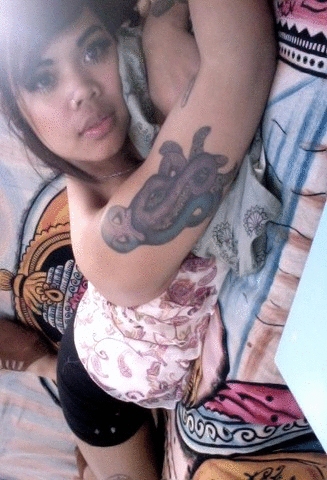 KNZ.
I have 3 kids and live in Washington
October 8

why are you not in my PT?!? weren't you before? what's goin' on here.
October 3

I need your help! Is your OB doing anything extra for you? Like more ultrasounds or more appointments? I have my first appointment next week (with a new midwife since we moved) and I'm freaking out that something unexpected is going to happen again. I really want like 20 ultrasounds!