About Me
. <3 <3 <3 <3 <3 <3 <3 <3 <3 <3 <3 <3 <3 <3 <3 <3 <3 <3 <3 <3 <3 <3 <3 <3 <3 <3
I'm niki, and im 18 years old. I had my daughter, erinn marie noel, on March 4th, 2010 at 6lbs and 11oz and 19 inches long. She is my reason for everything good i do. There is one person that can cheer me up in a heartbeat, and that's my little girl. She's my whole world. My baby boy was born july 9th, 2011. His name is elijah david james, these two are my world<3
Important dates: Erinn
July 20th, 2009: Positive pregnancy test
July 21st, 2009: Hospital urine and blood test confirms pregnancy
August 6th, 2009: First ultrasound, saw my baby for the first time. [7weeks1day]
September 14th, 2009: Heard my baby's heartbeat for the first time. [140]
October 19th, 2009: Attempt to find the sex of my baby. [No luck, breech]
November 3rd, 2009: Try #2 for gender, it's a girl!
March 3rd, 2010: labor started!
March 4th, 2010: erinn marie noel is born at 12:47pm at 6lbs 11oz, 3 weeks early and completely healthy(accept for jaundice) after 19 hours of labor!
Important dates: Elijah
September 20th, 2010: Positive pregnancy test
September 21st, 2010: Hospital urine and blood test confirms pregnancy
17 weeks: HES A BOY!!
26 weeks 4 days: preterm labor, stopped successfully
36weeks 3days: Eli is born!Healthy =]

Mommy Graphics
Mommy Graphics

August 6

Hey mama. How are you? Any baby boy yet?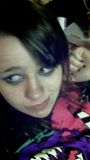 May 14

Charleston, WV :)
October 28

Hey lady. How is everything? What's new?
♥ kayla
I have 2 kids and live in Ohio
September 1

Your daughter is only 10 days older then my son. :)
☮MoMMy LoVe ☮
I have 82 kids and live in Parkersburg, West Virginia
July 7

hey momma, Where did you get your KOM siggy. I have really been wanting one and can't seem to get one :( Thanks
June 26

I live in Neal St, Right by the post office, We should hang out one day, I don't have very many friends, Or anything to do, Ever.! :D
June 25

Oh cool! I live on Southside too! :D
June 20

I live in Parkersburg, Where do you live?
☮MoMMy LoVe ☮
I have 82 kids and live in Parkersburg, West Virginia
May 26

Hi. I just moved to parkersburg about a year ago. I love it here. Your daughter is so pretty. How is life as a momma going for ya? Good I hope. Let's keep in touch.
May 9

Happy Mothers Day.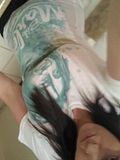 March 9

How crazy. .I hope everything is well with you. I was also 17.
March 4

congrats on having your LO! cant wait to see her! :)