About Me
My name is theresa i have 3 boys my youngest is Elijah my oldest is Jayden & my second youngest is Giovanni .jayden Is 3 his day to shine was 8.29.2008 8 Lbs 5 ounces 20 inches long . giovannis day to shine was 6.30.2010 6lbs 1 Ounce 19.5 Inches elijahs day to shine was 12.03.2011 6lbs 12 oz 19.5 inches i live in florida im 22 yrs old I was Born 12.07.1989 im with my fiance which i love sooo much he means the world to me couldnt ask god for a better man if u wanna know anything else about me just ask : )
you can check me out on Facebook just say your on my BG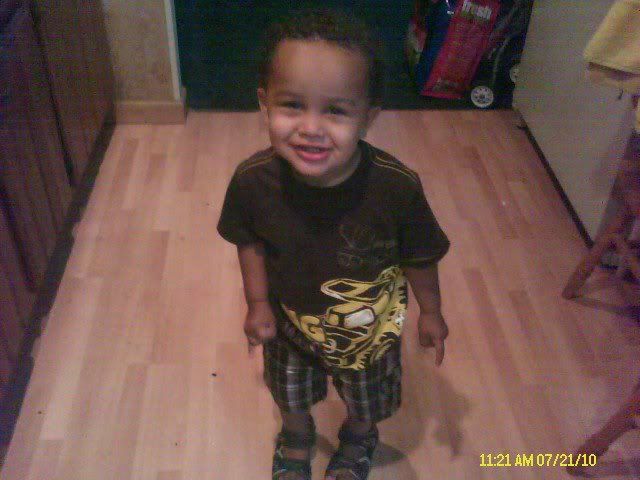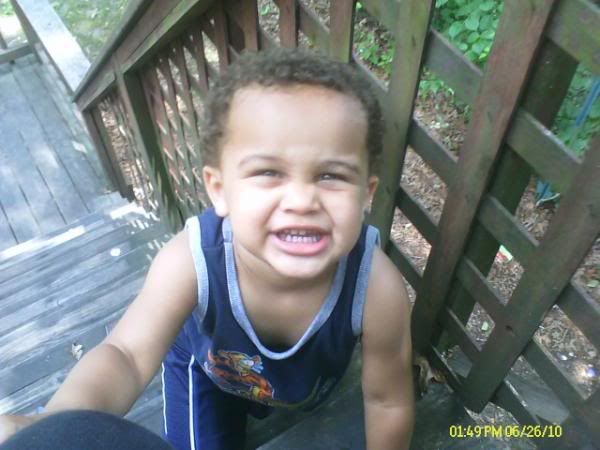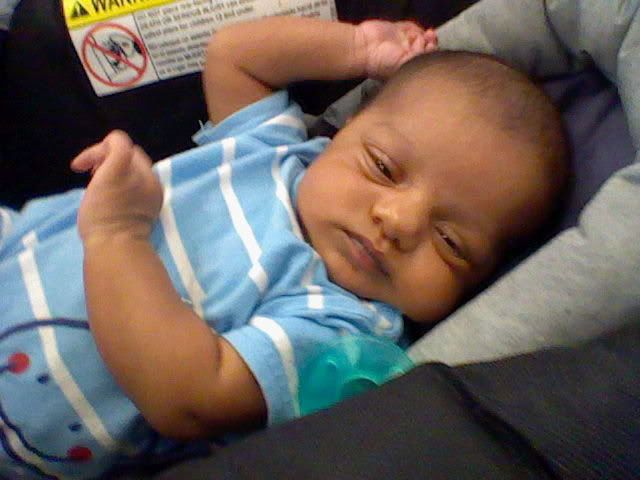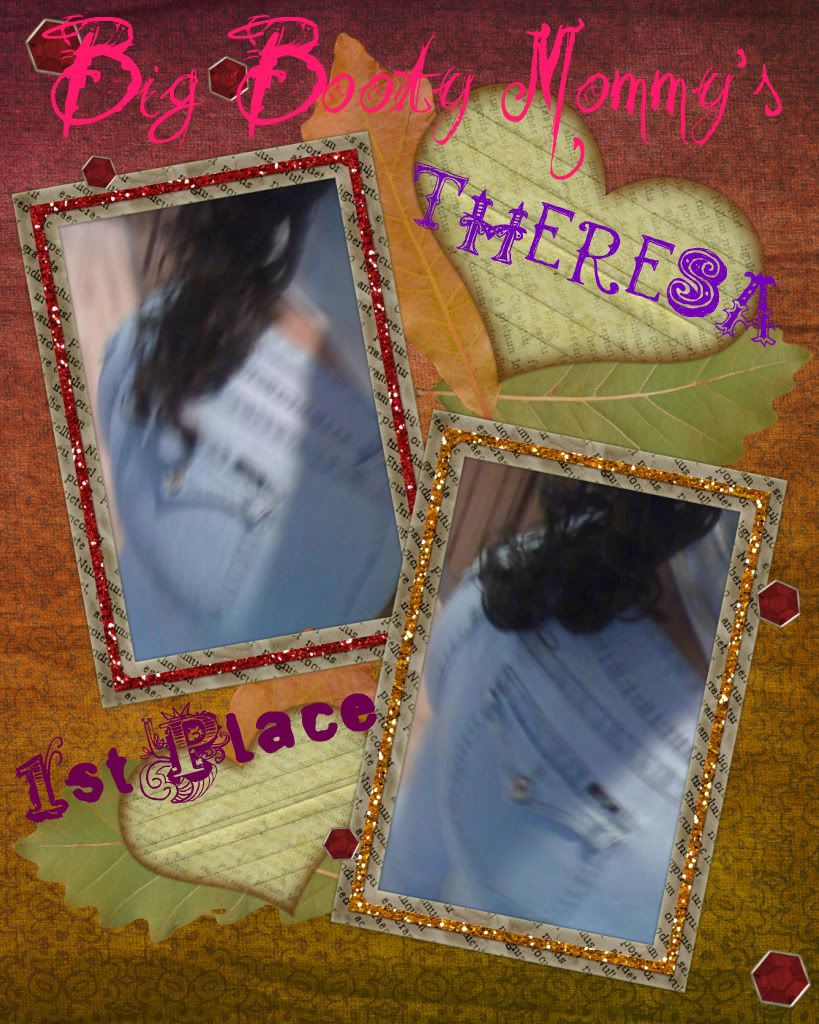 ABOUT MOM:
Mothers Name: Theresa knight
Age: 21
Birthday: 12-07-89
Birth Place: Southside hospital ny
Height: 5' 3''
ABOUT DAD:
Fathers Name:Leslie Huesca
Age: 20
Birthday: 10-6-90
Birth Place: Luthern hospital in Brooklyn ny
Height:5'5''
RELATIONSHIP STATUS:

Are you with the baby's father?: Yes.
Are you married?: No
If together, how long have you been together?: 2 Yrs
FIRSTS:
Is this your first pregnancy?: no
How did you find out you were pregnant? home test
What were your first symptoms?: no period feeling nauseous
Who did you tell first?: my babydaddy
Who was with you when you found out?:babydaddy
Was baby planned?: No
REACTIONS:

What was your reaction?:alittle upset but happy too
What was the baby's father's reaction?: excited very happy
What was the parent's reactions?: happy
What was friends and family reactions?: happy
BABY:
Due date: Decemeber 1st 2011
Do you want to know the sex? yes
Do you know the sex?: yes
If so, boy or girl?: Boy
Any names?Elijah Xavier Huesca-Knight
Ultrasounds?: Yes
Have you heard the heartbeat? yes
Baby's ethnicity? italian black mexican & cuban
Who do you think baby will look like? me/and daddy
Will baby have any siblings?: yes a brother jayden & giovanni
Will baby have their own room?: no share one with his brother
What is baby's nursery theme?Safari & monkeys
Have you and dad felt baby move? yes
LABOR:
What hospital will you deliver: community hospital
Who will be in the delivery room? baby daddy & doctors
Will you use medication?: most likely yes
Are you scared about labor?: yes alittle
Will you videotape or take pictures?:yes
How will you react when you see baby?be excited cry
What will you say?: i love you so much Babyboy
MISCELLANEOUS:
Did you have morning sickness?: yes
Did you have any cravings?yeah
Did you have any mood swings?: yeahhh
Are you a high risk pregnancy?: alil
Any complications?:some
Formula or breastfeeding?:formula
Have you bought anything for baby yet?: yes
When did you start to show?: 10 weeks 4 days
How long could you wear your regular clothes?: dont know when they dont fitt me anymore lol
Are you excited?:yess!!
Who will help with baby after their born?:baby daddy & my mom
What is your favorite thing about being pregnant?:feeling my baby move & having life grow inside of me is something very special
What is the worst thing about being pregnant?:throwing up being nauseous not feeling good && getting fatt =(
Lame!!
I live in United Kingdom
July 31

Thanks for the PT your babies are gorgeous you have an Elijah that's what I'm naming my baby :D and congratulations on the twins :D
J
I have 1 child and live in Hesperia, California
March 20

where have yew been? lonq time no tlk :(
J
I have 1 child and live in Hesperia, California
March 11

Heyyyyyyyyyyyyyyyyyyyyy Bby MaMa :)
December 6

congrats!
December 4

Thanks for the PT :)
Kray K
I have 15 kids and live in Lowell, MA, United States
December 4

Congrats on the little one:-)
October 14

aww i love the new page <3
September 22

I heard the 3rd trimester was the worst! I haven't been in pain or have had very hard kicks when I walk I do feel alot of pressure and cramps on my hips but my doctor said it's because he was stretching. I'm barely going to be 28 weeks, so I'm guessing 30 weeks up to birth is when it all begins. But time passes by soo quick your little one will be here anytime now (:
September 19

aw only 11 more weeks to go (: how is your pregnacy going so far? (: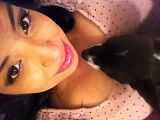 MamaAmy ;)
I have 2 kids and live in Sunnyvale, California
September 16

Hey thanks for the PT :)
September 12

Aw I'm sorry hope it all goes well. How far along are you now?
September 9

yess ma'm im gonna get off of here. im feelin sic. nd ima call the doc right now..i keep lagging haha