About Me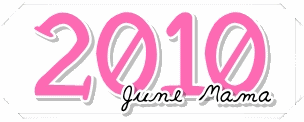 I'll make this all fancy shmancy when I have the time. Sophia Renee Christene Brown was born May 27th, 2011 at 12:15PM. She weighed 7lbs. 5oz. I was in labor for about 5 hours, pushed for about 20 minutes, and BOOM, here she came :) She's absolutely AMAZING. She smiles so much, and she looks just like me. Now her daddy has his mini me and I have mine :)
July 31

:( Poor baby
July 25

I'm doing well. Why does he have 3rd degree burns?
July 3

Aww, congrats! I bet she's beautiful. How's Aiden? Does he like having a baby sister? And, we're all good :)
June 30

How are you, hun?? How's the newb? You should've had her by now, right? :)
May 11

We're in a PT only thread now. If you want to be added, then PT me and I'll PT you back.
April 20

lol darn. we used to talk in OUATM. its ok tho :]
I was in the OUATM thread before but you removed me from your PT. I wasnt able to get on for sometime but i am back and was wondering if the thread is gone??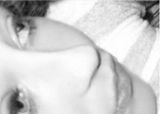 babyIsaac♥
I have 1 child and live in South Carolina
March 28

I appreciate that. Yes it was very uncalled for; I posted that thread to discuss what its like to be pregnant so young and to meet other teen mothers. Not to get mocked by a "grown" woman, supposively, who obviously has NOOO idea how hard it is, and how much little comments can hurt someone. They of course did not bother me, but I'm sure it offended many other teen mothers. I'd like that, but then again, I feel like some of these problems we face as teen mothers or being pregnant this young, adults should be able to see. Most of them don't seem to understand.
March 24

Hey mama, dumb request but can you Un-PT me? I'm not allowed to have access to your OUATM thread since I'm in another PTOT for non teen moms. I'm not going to unPT you though and I'll keep you on my facebook!
March 23

Your page is so beautiful and unique!! I love it!! I think it's so cute your daughter is also due and June. She and her big bro will always be able to celebrate their b-day's together!! :lol: They'll probably be best friends! ♥
lid'l mama
I have 1 child and live in Louisville, Kentucky
March 22

You werent't in my PT? That is so weird. Glad it was figured out though. :D