About Me
Hi. My name is Ellie. I am 20 years old and currently going on 5 years with my bf.
In 2009 I got my first ever BFP!! Was a shock but i was beyond happy! That gave me my lil boy today born 5/19/10 10 lbs 12oz
\
Recently in October i found out i was pregnant again but sadly it was a chemical pregnancy. 2012
so in november after we tried again and finally im pregnant again! Sticky baby so far!!.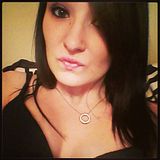 January 18

Hi! We had our babyboys on the same day and are due again at the same time! (: How are you feeling.
Grinbaby84
I have 2 kids and live in Thurmont, Maryland
April 30

WOW!! Thats a big baby!!