About Me
Brianna aka Mommy-
My name is Brianna. 21years old. Single mommy to Carter! I own my own house. My first son, Zachary, was still born on December 17, 2008. My second son Carter was born February 8, 2011. They have the same father, who I was with for 4 years, but is no longer involved. In April 2012, I thought I met the love of my life and in December 2012 found out I was expecting again. Only for the father of this baby to also leave. I found out in June I am due with a baby boy in August. His name will be Matthew Dillon! Matthew has been diagnosed with heterotaxy syndrome and several heart defects. After birth he will need open heart surgery and his chance of survival is only 70%
Zachary Joseph
- Zachary was my first baby biologically. we found out we were expecting on september 2, 2008. we found out he was a boy on november 26, 2008. on december 14, 2008 at 8 41pm at 21 weeks pregnant, i was in a car accident that changed my life. i was taken to the hospital where i was told zachary was okay. the next day i was in pain but the dr wouldnt see my until december 16, 2008 at 3pm. they couldnt find his heartbeat, i again was taken to the hospital. they had me sit in the waiting room where they would call a phone, my dad answered. my baby didnt make it. they sent me to L&D where i was induced. on december 17, 2008 at 8 14 pm i delivered the most beautiful angel i had ever seen. he weighed 13.5 oz and was 17 centimeters long. i couldnt help but tell him i love him. on december 18 we said our last goodbyes and he was taken to be cremated.
http://www.imorial.com/zacharybougie/
Carter Bentley
- June 8, 2010 we found out we were expecting again. on september 14, 2010 we found out it would be a boy! this is my second child.. my water broke on its own on february 7, 2011 and he was born on his due date, february 8, 2011 at 1 56 pm weighing 7 lbs 5 ozs and 20 inches long. hes mommys happy healthy baby boy.
**MY PREGNANCY**
May 17-22, 2010- Ovulation
June 8, 2010- BFP!
June 14, 2010- Met w/ Social Worker, Pregnancy Confirmation & EDD of 5/8/2011
June 22, 2010- Meeting with a Nutritionist.
June 24, 2010- Hospital to check on Baby Bubba, first u/s. Saw heartbeat on screen. 105 then checked again and it was 107.
June 29, 2010- Pelvic Exam, everything seems fine.
July 24, 2010- Went to hospital with bad pains. Had an u/s and saw Baby Bubba moving around and waving.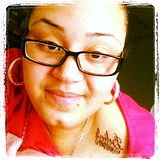 Emily ♥
I live in Philadelphia, Pennsylvania
January 24

Hi Hun ! How have you been ? It's been so long? Happy New Year.
Thanks for the pt! Your angel baby was born on my oldest sons birthday. Your boys are gorgeous! :)
November 1

awww so cute ! im so glad you are doing good
October 18

hey im doing good ari is now one and turning two in a little and im also expecting :) how have you adn your beautiful baby been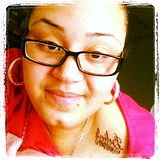 Emily ♥
I live in Philadelphia, Pennsylvania
October 18

Yeah :) From time to time ! How's everything?
October 11

don't forget to get a generator. We need one here and it's not even that bad. :D
October 10

Thank you! She is a wild child!! How is Carter doing? How big is he?
October 10

Lol if you thought winter sucked when you visited, you're gonna hate it living there. Make sure you have a wood stove and lots of chopped wood in case you lose power. And a snowmobile. :D So you can get into town. lol.
That's great you bought the house there. I think you told me that before. s***s there's no jobs. How are the winters there? Can you commute to a job? Abbey is going to be fine. She has to get an eye surgery Nov 1st. Also she's having digestive issues that we are trying to settle. She had an MRI of her head saturday in Boston so we are hoping things are okay there. They are trying to determine why she's having troubles with her eyes. She has exotropia and is going blind.
Aww how come you move to Berlin? Aw 8 mths. Such a cute age. Ethan is 8mths too. :) He's so loveable. And into everything. Abbey is doing good. She's having some health issues but she's doing really good dealing with them. I have been good. Still in school. I feel like I'll never be done. It's so much work. What have you been up to?
hey. how have you been? how's carter doing?
October 8

That's so funny, what a coincidence lol