About Me
My name is Laurel, I live in Ely Nevada with my fiance Derek. We have 1 angel baby. I was 11 weeks pregnant with our first, and had a miscarriage. I had a D&C on 9/11/09 <- My son Drake was born the same day in 2010, and that was his due date! coincedence? i think not!
First Trimester:
Week 1-4: done
-
First BFP 12/31/09
-Second BFP 12/31/09
Week 5-8:
done!!
-2/2/10 Peed in a cup, First ultrasound, Got to see babys heratbeat!
-2/16/10 Herd babys heartbeat ; ]
-Horrible back pain from ligaments stretching!

Week 9-13:
Done
Second Trimester:
Week 14-17:
done!
Week 18-21:
done!
-18 weeks felt baby move : ]
-
19weeks b**bs started leaking a little bit!
Week 22-26:
done!!
-4-28-10
ultrasound tech was 90% sure its a boy!
-5-6-10 -----100% BOY!!!!
Third Trimester:
Week 27-30:
done!
-started getting stretch marks...but only on one hip??
Week 31-35:
done!!
-32 weeks- still only have stretch marks on just my left hip...hopefully those are the only ones i get
-
yeah right...you have them all over now!!!
Week 36-40:
-37 weeks 5 days
-
lost mucus plug !!
-38 weeks- dilated 3cm 50% effaced
-39 weeks - lost more mucus plug! yuck!!
-40 weeks - DRAKE FINALLY CAME! on his duedate. 9/11/10, 10:47 pm, 9lbs, 22 1/2 inches.
About the mommy!
Name:Laurel
Age: 19
First child?: Yes we have had one miscarriage also
About the daddy!
Name: Derek
Age:21
First child?: Yes
Finding out!!
What day did u find out?: Dec 31 09
How did u feel when u found out?: Excited!
Who was with u?: I was on the phone with my fiance
Who was the first person u told?: My momma
How did they react?: Excited!
How did the daddy react?:Happy!
Telling the grandparents!
How did ur parents react?: My mom was happy. My dad is always expecting the worst
How did his parents react?: Happy happy
Are they helping with baby names?:No we want to do that on our own
Have they bought anything for the baby yet?: Probably
How often do they call to check on u?: All the time
About the pregnancy!
When was ur first appointment?: Feb 2nd
When is ur due date?: September 11th
Have u had an ultrasound?: Yep just to make sure everything is ok because of our previous miscarriage
Have u heard the heartbeat?: YES!! it was soo exciting :]
Sex of the baby!
What do u want?: A healthy happy baby
What does the daddy want?:A minature him
What did u think u r having?: A boy!!
Have u had ur big ultrasound?: YES!
If so, what r u having?: A BOY!!!!!!
Are u happy with what u r having?: Couldnt be happier
About the birth!
What did you take with you? I didnt take the righ comfy stuff for me, but i brought the right stuff for drake. lol
Who was with u?:My fiance, and my mom in the birthing room...lots of other people outside the door.
Did u videotape it?: Hell naw!!!
Natural or medicated?: I had no lamasze classes or anything like that where i live, so i really did not know what to do while i was in labor..i wish someone could have coached me. i got to 6cm and then got my epi...i felt really disconnected after that. I hope if i have another baby i can be stronger.
Did u need a c-section?: No, but they did have to use a vaccum because his heartrate was dropping...I found out a few minutes later; that was because he was really big!
Did u cry when u held ur baby for the first time?: Only a little
What did you say to the baby when u first held him/her?: I didnt say anything..I just stared into his eyes. I was speechless.
Were u scared about the labor?: yeah to be honest
Names!!
Do u have a name picked out?: yeppp
Girl names...:Daisha Ann Thomas
Boy names...: Drake William Thomas
Is ur baby going to be named after someone?: Ann is my and my moms middle name, william is my dads middle name& dereks stepdads name, EVERYONE in dereks familys name starts with a d so that s where i got Drake & Daisha
Other random questions!!
Where was ur baby conceived?: in our old house on high st. somewhere ; ]
Have you felt the baby move?: every day
What race will your baby have?Scotch- Irish, English, Dutch, French, German, Welch, chreokee...i think thats it
Do you have stretch marks? yes & i hate them
What was your first symptom?:I just knew! i was only 3 weeks
What religion will the baby know?Whatever they want
What music or interests do you want the baby to know?: All music
Will ur baby have godparents?: YEP!!
Who will the god mommy be?:Probably Deanna (dereks mom)
Who will the god daddy be?:My brother
Are u ready to be a mommy?: Sure am!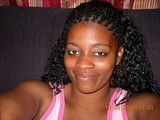 Tracee F
I have 17 kids and live in Oakdale, California
March 6

Hey Laurel How ya doing? So ur from this area huh? I moved from tha bay area (San Jose) in 96 to Modesto. Congrats on your new addition. I was due on 9/11/10 but i had m/c last week. My hubby and I look forward to trying again hopefully soon. Good luck
March 1

ohh dont worry this is my 4th official pregnancy. i miscarried twice tho and have a four yr old so my skin is already used to the stretching out process. im sure ur baby is fine :) be optimistic u will be big soon enough!
January 8

congrats on your BFP!