Samwise0311
4527 Posts | Joined BG: Jan 04, 2010
Last Visit: 1 year ago
Age

29



Gender

Female



Status

Single



Location

Gainesville, Florida



Interest

drawing, writing, music



I had my daughter, Acacia Rose, on August 26th, 2010. She's my sweet little girl and as beautiful as can be! I am a single mom working my butt off to take care of my daughter. Acacia's "dad' is completely absent from her life, but oh well! His loss.
1st Trimester

1-4 weeks = 1 month - Complete
5-8 weeks = 2 months- Complete
9-13 weeks = 3 months - Complete

2nd Trimester

14-17 weeks = 4 months -
Complete
18-21 weeks = 5 months - Complete
22-26 weeks = 6 months - Complete
3rd Trimester

27-30 weeks = 7 months - Complete
31-35 weeks = 8 months - Complete
36-40 weeks = 9 months -
Complete!! Welcome Acacia Rose 8/26/2010!! 6lbs 12oz, 20.5 inches!!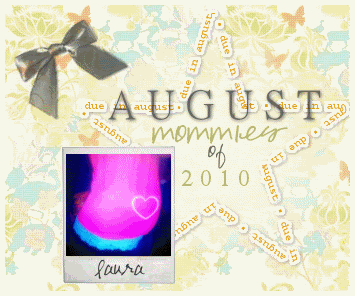 I also love my kitties, Munchkin and Monkey. Munchkin is actually Monkey's mommy :)
MONKEY :D
I want to give a special thanks to all my BG mamas who helped me to save Monkey. I will always be eternally grateful for that. THANK YOU SO MUCH!! Thanks to your help, along with the help of many others all over the country, Monkey was able to get surgery to repair his broken femur and is now running around like nothing ever happened to him :)

I found Munchkin in September of last year and I actually have no idea exactly how old she is but I'm going to celebrate the day I found her: September 21st.
Munchkin!! :)