♥.
I have 2 kids and live in Dallas, TX, United States
April 6

Heyyyy ! :D Thanks for the PT mama. I'm Julia, your kiddos are adorable!<3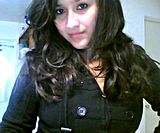 Mama J♡
I have 3 kids and live in Arizona
February 1

Gosh! Your babies are beautiful.
March 6

LOL :) congrats on your pregnancy & im doing great !
March 6

hello mommy ; how are you doing ?
May 2

THANKS FOR THE PT :)
Ya he did, around that age too. Now he just screams like bloody m****r. And will bit everything in site!!
Lol thanks! So do you!8) And thank you, They are a handful. My son used to teeth pretty bad, still does at times. I used colic calm. You can buy it at walgreens, it has winnie the pooh on the bottle. It was the only thing that worked for my son.
Hi Erica, Im Erica too! lol You son is cute, I have a 6yr old daughter and a 19month old boy.
January 18

Ohh well that's fun. I've been in Carlsbad my whole life. Have you ever been here?
January 17

Love the picture of Michael C. Hall <3