LJ's mommy!
I have 2 kids and live in Beaufort, South Carolina
November 11

You should start selling clothes and shoes again ;)
December 26

Hope you & the LOs had a great Christmas! :D <3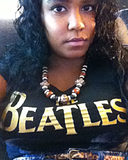 December 7

Ok, I'm actually finishing up an order of tux bows and it includes a cheetah print, so when I'm done I'll take a picture and you can tell me if that's the size you want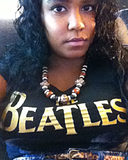 December 6

I don't have gray cheetah print, but I can check to see if I can get some, if you aren't in a rush? And the cheetah print I have in stock for the tuxes, will give you a much smaller bow, I can also check to see if I can get that in a bigger sizes ribbon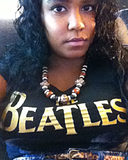 December 6

Hey, my FB page: <a href="https://www.facebook.com/pages/Where-The-Wild-Things-Sew/138255322913802">https://www.facebook.com/pages/Where-The-Wild-Things-Sew/138255322913802</a> But you can order here. Just send me a PM
November 27

A Hallmark store :) It makes me hate the holidays :? our ornaments come out in July! & thats good! Potential bf?! Oh my, i hope all goes well with that too! :D
November 26

Im sore & exhausted. I have worked 20 hrs in the past two days :? Ughhhh. Did you guys have a good Thanksgiving?
November 25

hey girl hey (: how are you?
Yes ! (: Sounds terrific to me :D Hows the schooling for it? What should I expect? Me too, I need to go Xmas shopping ASAP or im going to have a break down. I HATEEE shopping last minute. Makes me a nervous wreck.
Im currently going to school to be a Cardiology Ultrasound Tech. but Im going to switch to Early Childhood Education. What are you going for? I have no clue:? He woke up this afternoon with a 104.2 fever Its down to 102 but there is absolutly nothing else wrong with him :? Hopefully it goes down by morning. I still have those shirts btw (:
Good. :) Busy as hell. Work parttime & college fulltime. I cant wait to switch my majors next semester. Ks sick :( How are the LOs?
How have you been stranger!?