About Me


Mommy to 2 adorable little boys who stole my heart... Sebastian Henry
&
Desmond James
<3
My husband & I got married in 2009 after 2 years of dating & we weren't planning on having children for a few years... but we conceived our first son while on our honeymoon (I was on birth control at the time).
We were shocked, needless to say; our whole world got flipped upside down. I was focusing on finishing my bachelor's degree, we had just bought our first house.
But he didn't ruin our future.... he gave us a new one.
He's just proof that when something is meant to happen, it will. We are so in love with him, and now that he's here we can't imagine why we wanted to wait!
Sebastian was born on June 27th, 2010 (his due date!) at 6 a.m. after 10 hours of natural labor... no induction, IVs, epidural or interventions; he weighed 8 pounds, 2 ounces at birth.
I suffered an early miscarriage on October 29th, 2011 - some people call this a Chemical Pregnancy and don't see it as a "baby" but the loss was devastating to me nonetheless, especially since we had been TTC. Mommy loves you, Little Pea.
After almost a year of trying (and my miscarriage), I got pregnant with our newest little peanut, Desmond James. He was born on January 15th, 2013 (2 days after his due date) after almost 15 hours of labor... he was 7 pounds and like his big brother, I was able to birth him naturally without interventions; this time I was able to go to a birthing center, and we went home with him 3 hours after his delivery!

December 8

I love random :) and thank you she's truly a blessing :)
mama fae
I have 1 child and live in Pennsylvania
October 18

We live right on the border of telford/souderton. We have a park a block away and we go there pretty much everyday. were both kind of getting sick of it and like i said i dont know the area too well. i would love to hear some ideas :) thank you!
mama fae
I have 1 child and live in Pennsylvania
October 17

Hey mama , how have you and your little man been? Since we live in the same area i was wondering if you knew any fun places and activities i could do in the area with my little girl! .. maybe even a play date! i only moved to this area about a year ago so im not so familiar with it. :)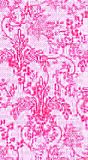 3 GIRLS!!!
I have 3 kids and live in Longmont, Colorado
September 17

Hi! We are super excited about baby #2! :) Especially since it's another girl. Every girl needs a sister lol :) We are also the first and so far only people in our group of friends to get married and have kids, and we are all 26 and up. These people better get with it. lol... So basically we have lost all our friends. they are all about staying up late and going out and what not. We love our new life :) getting up early and cooking breakfast and dinner together... LOVE IT! So screw them. I actually enjoy having my best friend be a 16 mo old. lol <3 I really miss it up there, And REALLY hope my husband can find a job up there. But then again, it is prob best to wait until after this baby is born. so I guess everything happens for a reason. So hopefully we can plan our escape from Florida in April. I heard it was a really hot summer up there! But thats Florida ALL the time! :/ But crazy that you dont have air conditioning! I forgot that most places dont... It is a nessesity down here for sure! Yes lets totally keep in touch! I am sooo excited I have my first friend for when we move up there :) yay!!!! talk to u soon! xoxo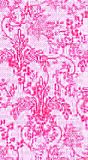 3 GIRLS!!!
I have 3 kids and live in Longmont, Colorado
September 16

Hi Congrats on your son! :) I saw you were from Lansdale! I lived there when I was younger, but my parents moved us to Florida when I was 8. :/ My whole family is still up there. And actually my husband and I are in talks of moving back up to that area! If he can get a job that is (seems noone is willing to hire someone from out of state) :( But hopefully something will happen soon! How is the weather up there? Keep in touch!
February 14

Thanks. You too =)
February 13

I can't wait to feel my LO moving around =) That s***s about the indigestion. It went really well, I have an ultrasound to officially date the pregnancy next week and then I have to contact a Perinatal Specialist for my OBGYN to consult with b/c of my heart condition. But, I saw a Heart Failure Specialist last Monday who told me he didn't have any concerns about continuing the pregnancy as long as I'm closely monitored =)
February 12

It's going good so far. I haven't been sick yet and had my first obgyn appointment today. How is yours going?
Alisa415
I have 18 kids and live in Lansdale, Pennsylvania
February 6

<b><i>About the mommy!</i></b> <b>Name:</b> Alisa <b>Age:</b> 23, will be 24 when baby arrives <b>First child?:</b> Yes. <b><i>About the daddy!</i></b> <b>Name:</b> Chris <b>Age:</b> 23, will be 24 when baby arrives <b>First child?:</b> Yes. <b>What day did you find out?:</b> October 30th, 2009 <b>How did you feel when you found out?:</b> Scared, shocked and excited <b>Who was with you?:</b> Nobody... took a HPT when I was home alone. <b>Who was the first person you told?:</b> My husband. <b>How did they react?:</b> He was pretty upset... wasn't planned. We were only married less than a month at that point, and had just moved into our house. He didn't want to talk about it until I saw the doc to confirm it. <b>When is your due date?:</b> June 27th <b>How far along are you?:</b> I am just about 20 weeks <b>Pre-pregnancy weight?:</b> Uh... <b>Weight now?:</b> Have put on 3 lbs. so far. <b>Are you showing yet?:</b> Oh yes. Very round. <b>Have you heard the heartbeat?:</b> Yes, a few times. It's amazing. <b>What was the heartbeat?:</b> 150 range. <b><i>Sex of the baby!</i></b> <b>What do you want?:</b> Either. <b>What does the daddy want?:</b> Either, preferring a girl. <b>What do you think you are having?:</b> No idea. <b>Have you had your big ultrasound yet?:</b> Yes, and little bean wouldn't stay still! <b>If so, what are you having?:</b> Want to be surprised. <b>Are you happy with what you are having?:</b> Would love either. <b><i>About the birth!</i></b> <b>Do you know what you are taking with you?:</b> Not yet... started a list. <b>Who is going to be with you?:</b> In the room, just my husband &amp; midwife. <b>Are you going to videotape it?:</b> No. <b>Natural or medicated?:</b> Hoping for natural. <b>Do you think you will need a c-section?:</b> There's a possibility... I have a bicornuate uterus so the baby has a higher than average chance of being breech. <b>Will you cry when you hold your baby for the first time?:</b> Only time will tell... but I think I will probably sob hysterically. <b>Do you know what you will say to the baby when you first hold him/her?:</b> Happy Birthday, I love you so much, I can't believe you're finally here! <b>Are you scared about the labor?:</b> Only about the possibly complications/ c-section. If it's a normal full-term delivery, I'm not afraid. <b>Do you have a name picked out?:</b> Not yet. <b>Girl names...:</b> Will get back to you... <b>Boy names...: </b>Will get back to you... <b>Is your baby going to be named after someone?:</b> Nope... we want a fairly unique name for the baby, and our relatives have common names. <b>Where was your baby conceived?:</b> Vermont, on our honeymoon!! <b>Have you felt the baby move?:</b> Yes... husband can't wait to feel it. <b>What race will your baby be?:</b> Caucasian. <b>Do you have stretch marks?:</b> Not yet, thankfully. Been slathering the cocoa butter on, I hope it helps. <b>What was your first symptom?:</b> Frequent urination &amp; fatigue. <b>What religion will the baby know?:</b> No idea... whatever makes baby happy. We're not religious. <b>What music or interests do you want the baby to know?:</b> We have really eclectic taste, so it'll grow up on classic rock, post rock, ambient, etc. <b>Will your baby have godparents?:</b> Not sure yet... Husband is an only child, and I don't want my siblings to raise the baby (they live out of state). Would probably leave the baby with my parents, as they are the younger of the grandparents. <b>Who will the god mommy be?:</b> Probably my mom. <b>Who will the god daddy be?:</b> Most likely my dad. <b>What is the baby's room theme?:</b> Neutral - green walls, earth tones, probably a monkey theme since they are so cute! <b>What was the first thing you bought for the baby?:</b> Onesies. <b>Are you ready to be a mommy?:</b> I hope so!