About Me
If your reading this obviously you want to know more about me than you already do. Well.. lets try and accomplish that!

*I am engaged to a wonderfully dorky man.
*I could live off of Dr. Pepper!
*I have two of the most amazing little girls!
* I am currently pregnant (hopefully with a boy... we need more blue and less pink/purple in this house)
*I am very shy in person but I can talk your ear off online!
*I take too many pictures and LOVE showing them off!
*I believe that God has a plan for us all and will not put anything in our lives that we cannot handle.
*I just moves from warm Texas to cold Iowa without regrets (...yet)
*Like any woman; I LOVE getting new stuff!
*I LOVE that my girls have two middle names! Our future children will too.
* My daughters are not my fiances children but the new baby is.

<a href="http://pregnancy.baby-gaga.com/"><img src="http://tickers.baby-gaga.com/p/dev190pss__.png" alt="pregnancy calendar" border="0" /></a>

"Be a best friend, tell the truth, and overuse I Love You
Go to work, do your best, don't outsmart your common since
Never let your prayin' knees get lazy
And love like crazy" - Lee Brice


<img src="http://i39.tinypic.com/mm36rt.gif" />

My first born! At 1:37pm on January 18th, 2008, she was greeted into this world. She makes me proud of her each and everyday, she is so smart! Her teachers say she's advanced, I don't know where she get it. She is very emotional and a sweetheart, except when it comes to her little sister. She's a redhead at heart even though she's got strawberry blonde hair that looks orange in the summer sun. She definently has an attitude and isn't afraid to show it. Her favorite color is purple and she loves anything girly.

<img src="http://i778.photobucket.com/albums/yy64/Denise_Wheaton/KOT.gif" />
<img src="http://i39.tinypic.com/ofpuo6.gif" />

At 2:43pm on December 10th, 2009 my second little princess arrived. She is the most adorable little thing. She melts everyones hearts that meets her. She's so sweet. She LOVES her sister even if her sister is mean to her. She absolutely adores any animal she sees and reminds me of the little g**l o* Looney Toons that squeezes their necks. She does that. It is rather adorable. She too is very smart, already can count to 12 sometimes 14 and knows her abcs and some colors. Her favorite she says is green but it seems to be red. She loves making a mess especially if its a gooey mess. She is my little helper but also likes to throw fits. An early bird aswell, always the first one in the house to wake up.







These two girls make my heart melt. They are my world. My EVERYTHING! I love them with all that I am. I wouldn't change a single thing about them. I love to sit and watch them play together, when they are nice to each other that is.

<img src="http://i44.tinypic.com/15cdcmr.jpg" />With my first daughter I was talked out of breastfeeding. My ex thought that I was too shy to do it and completely didn't support me so she was completely formula fed. I regret it completely!! Not that there is anything wrong with formula feeding I just wish I would've at least tried Breastfeeding. Before I even found out I was pregnant with my second I knew I wanted to breastfeed no matter what for as long as I could. We had some troubles the first week, latching problems, and pain problems but thankfully we are doing GREAT! Even though we don't have anyone around us that supports us with breastfeeding and they all seem to think that she would be better on formula. We breastfed until Paetyn was 21 months old when she weaned herself. I would have gone longer if she wanted but she said that was it. I plan to breastfeed my new baby as well as long as he or she wants.



My ex also talked me into turning our oldest daughter forward facing when she was 14 months. She was turned back rear facing when I split with my ex and rear faced until a week before her 3rd birthday. Paetyn rear faced until 2.5 when she became too tall
d to cloth diaper with my first but the start-up cost was so gre possible... with Paetyn... I was determine/i149./al/></a>The rest is just fun stuff!:///refer/">
</a>
jsi_
I live in Virginia Beach, Virginia
January 2

Hi, can I steal your team salvatore picture ? Its alright if its no:( I mean who'd wanna give em 2 away.
December 21

Lmao how funny
December 21

How were we not friends?!
September 10

I just saw your avi and had to tell you that I love it!!!!!!:D:D:D:D
Okay... I want to figure out pricing for a few things... 1.) Invitations/Announcements printed (I'll print them from Walgreens) 2.) Invitations/Announcements with photography and printed. Meaning I will take the pictures used on the invitations or announcement. An hour session. 1/2 hour will just be half the price. 3.) Grow with me photography... meaning package of pictures taken at birth on up to a year. So we can either do 0-12 months or 1/3/6/9/12 months. Plus the year birthday invitations.
So... um... I need your help now biatch-ness.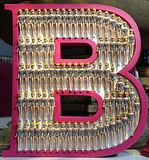 June 21

Did you use Picnik?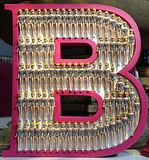 June 21

I love your profile pic!!
DaniE:)
I have 2 kids and live in New Mexico
June 20

thanks very much!
June 8

I actually just read that yesterday! =]
June 7

I met you 5 years ago. LOL so its been a little while. but its not a decade. not yet at least.