About Me
Hey, My name is Nydia and im 18 years old. I lost a daughter to SIDS at 3 months old on xmas. I cant explain the pain or how miserable life is without her. I cant say much but that i hope no one ever goes through this, god bless you and all your babies. Cherish every moment. You may never get them back again :'(

My beautiful Daughter.
Rest In Peace Baby :(
9.21.1O - 12.25.1O
Dear Mikaela ,
I can write pages and pages about you but no one but me will ever know just how amazing you really were. Your laugh, your smile. I can tell you loved me and that was what i truely always wanted. I love and miss you so much, IDK why god would want to take you away from me. Especially on Christmas but i pray that it was in his plan and i MUST respect it. IDK what to do without you, i will never be okay. Im sorry and i mean so freakin sorry that i couyldnt protect you from this. I mean that was supposed to be my JOB as a mother. Nothing could have prepared me for this and for a lifetime without you. I cant even call what im living a life no more. Cus after you, there's no more me. I hope you knew just how deeply i loved you and how much i hold on and will never let go of the lil bit of memories i have with you. Everyday is a war for me, just to get through it. Pictures and videos are all thats left. I love you Mikaela, MOMMY loves you </3
Lisa Thornton
I have 1 child and live in Brookhaven, Pennsylvania
April 26

Hey just was reading ur post i am so sry for ur lost im from chester pa thought it was kinda kewl havent met neone so close to me b4 on the site!
March 3

i miss you nini! not a day goes by without me thinking of your or mikaela love you!
October 6

Heyy girl sorry I took loong to reply, yes my boo bear iss a handful, lol. I love him.. How r yu n yur lil one??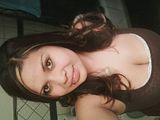 September 26

She was smaller then my LO by ounces! lol.. How Cute I Lovee When Theyre Tinyy!!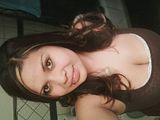 September 26

Shes getting bigg i mean she still little but shes growing fast what did ur bby girl weigh.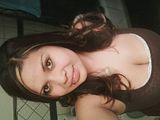 September 25

CONGRATS!! UR BBY IS FINALLY HERE!! SHES SO PREETTY LOOKS LIKE SHE HAS ALOT OF HAIR LIKE MY LO.!! THATS GOOD! HOW U FEELING?
September 15

hey hun, havnt been on in awhile, a looooong while, lol.. jus wana kno how u r =]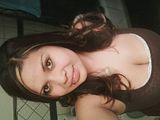 September 9

Thanks Shes Good Getting Bigger && Bigger! You Should Walk Alott! I Did && I Swan Everyday For Hours && I Went Into Labor In 4days Of Doing That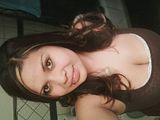 September 8

0mgg mama ur bby's almost here =]] Finallyyy
August 18

thanks for the PT <3
August 14

lol yeah but at the same time it makes it more frusterating that nothing works. lol about a month ago is when i started getting antsy.. the past week 1/2 i've been like miserable. lol s***s :(
August 14

yeah being impatient DOES NOT HELP :( i'm the same way.. but being uncomfortable is even worse :( i can't wait.. thank you for all the labor dust!! gooood luck when you try everything, i already did.. no baby yet. lol