About Me

I'm Tyler.

Student midwife.

I have spawned twice with a guy named Matthew.

I think we're doing pretty well so far.

I have unassisted births. If you want to talk or need a network PM me and I'll send you my Facebook.


No, this site didn't make me have my unassisted birth, I did it way before I knew about Baby-gaga. I joined March of '10, and I had my first kid in '09. Math. It works for some people.




You're free to PM me with questions and stuff regarding birth and UC. I know alot. :D

My first spawn. I call her Vole. She was born on October 22, 2009.


Birth story:


http://forum.baby-gaga.com/about1050896.html

On March 21, 2012, a day before Vole turned 29 months, she was diagnosed with Autism.



My second spawn. I call her Crumb. She was born on July 27th, 2011.

Birth story:
http://forum.baby-gaga.com/about1941170.html

I swear I don't have a B thing, that's just how it worked out. ;)

And here we go again. It's probably a girl because I don't think we are capable of making a boy.






I am still breastfeeding.
January 31

Hey, I see you're online. How are you doing? Is your pregnancy going well?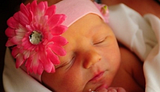 September 15

Hey Mommas what is up so i havent been on in ages i was just tryn to catch up with all u june//july mommas lol so congrats by the way im just dying to show of my little Izzy she came almost 6 weeks early on me but shes doing amazing now
June 26

Hey! You're pregnant?!? Congrats! We're planning one soon too :) Hope you're feeling well.
April 29

Thank you!
April 27

just saw your due again congrats that's awesome hope this pregnancy goes good for you and you can stick to your natural birthing plan without interference :)
merlo +3
I have 3 kids and live in Campton Hills, Illinois
April 27

your girls are gorgeous! good to see pics of them:)
April 20

You're pregnant again?! Yay!!!!! Can't wait to read another UC story!!! :)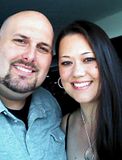 wombie
I have 4 kids and live in Zimbabwe
November 1

haha! Thanks :)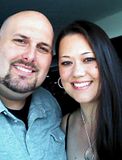 wombie
I have 4 kids and live in Zimbabwe
October 31

Sure! I'm an RN and I work for the State Dept of Health. CMS (Center for Medicare and Medicaid services) has regulations for all different types of health care facilities for them to participate in the medicare program to receive reimbursement. The state also has certain licensure regulations the facilities have to follow for their licensure through the state. We are the enforcement agency for these facilities. Depending on the facility, they are inspected at certain intervals (annually, bi annually etc..) by us. We also take complaints about these facilities and that's where my department comes in to play. I used to do the inspections at nursing homes but the travel became too much so now I intake and triage the complaints against all medicare certified facilities and Ohio licensed facilities throughout the state, including hospitals, nursing homes, dialysis centers, birthing centers, assisted living facilities, abortion clinics etc... It's an interesting job.....definitely not what I thought I'd be doing with my nursing license though, lol. I do like it alot though.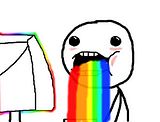 October 28

Send girl dust LOL
-Kaysay-
I have 2 kids and live in Italy
October 23

This is random, but I read your birth story and loved it. That is a really cool thing that not many people have the courage to experience. Kudos to you!
October 17

lol awww!! i dont mind girls either but i would love a few boys in the mix but would be happy either way.