About Me
I don't really know what to say about myself. I have an amazing, incredibly stunning daughter, Teagan Elizabeth. She is my world. We live with my incredible boyfriend, Jamie. He is an amazing man, I cannot imagine what our lives would be like had he never found me. I swear, it was love at fist sight. I am a full time college student, currently pursuing a Bachelor of Arts in Sociology. I love i this far, and I can't wait to finish.
April 12 - bean grew wings. I'll never get to see your beautiful face, but I'll forever find you within my heart. Gone, but never forgotten, I love you bean.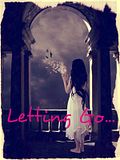 Spunky.
I have 17 kids and live in Indianapolis, Indiana
July 20

Just wanted to say, screw the b***hes giving you shit over your body. You are beautiful and if your legs still bother you, just do leg presses. That's the best thing you can do to tone them up.It also makes your butt perkier :D GL!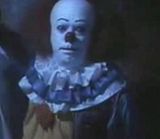 It.
I have 33 kids and live in Florida
June 9

I'm doing good. Somewhat looking for a job. Just trying to find something to do all day since SO works. It s***s lol.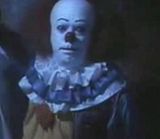 It.
I have 33 kids and live in Florida
March 7

Hey mama ! Just wondering how everything's going! You were one of the first memebers I PT'd and I remember talking to you about our M/C's . Anyways, just stopping by to say hi!<3
Doom
I have 1 child and live in Manitoba
July 28

your profile is cute :) i can totally relate to part of it.
July 6

Ahh! I love your daughter's name. I was thinking about naming my baby that if I had a girl. :)
June 25

hey! whts been new with you? did you test yet? sorry in advance if i am late.
June 17

You and bay are cute
June 8

Heyy...just seeing how u were doing. Hope all is well And baby dust sent ur way Lata
May 13

Thanks! You sure can PT me, I'll do the same! :D
MilahJames
I have 1 child and live in Swansboro, North Carolina
May 13

You and your LO are just simply precious, darlin'! May I PT you? <333 MJ