About Me
My name is Aimee and I live for my family and friends...but mostly my amazing, beautiful, wonderful and incredible little girl, Amelia Suni Grace, who was born on 24th November 2010 at 22:14...that's when my life changed forever and I am so happy that she is here with me...love you my little Piglet :-D xxxxxxx
I love:
My
little girl
My
family
My
friends
Molly
, our cat (Going on 17 years old!!!)
Animals

All things
colourful
Good
,
Honest
and
decent
people
LAUGHING
Please feel free to PT or talk to me!
My life totally revolves around my beautiful daughter, Mia, who is now 18 months old. She makes my life complete and every time she smiles at me my heart melts :-) I'm a better person because of her.
I WILL protect her from anything she needs to be protected from and I will make she she is always safe and loved!
I love my little Piglet :-) She makes me and my world complete. No one has known love until they set eyes upon their child <3
I LOVE MY DAUGHTER!!!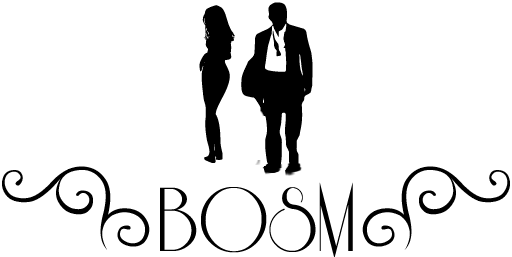 Need to shed these pounds
Proudly Breastfeeding
6 weeks
3 months
6 months
9 months
12 months
18 months
I LOVE and ADORE my family and close friends! They mean the world to me and have done so much for me I don't think I could ever repay them!
We are missing one person of our family who was very special and guided my mum through some difficult times in her life...for that I'll always be forever thankful...I am also so grateful for the time I got to spend with her and that fact that I knew her at all...because she was one very special lady...my great grandmother Grace...Who passed away at the age of 83 ... we still Miss you Nanny Grace...and always will x*x
" />
July 27

It says, "Never Give In Never Back Down" it's from one of my favorite songs. I have a tattoo going down my side that on the vines it says, "Carpe Diem". And that wouldn't be a bad idea having your brother take some pics :)
July 27

Thank you! Sadly I only took a few. The others are from a local photographer. There are a few that my sister took and also some from walmart/sears.
July 4

Thank you and I don't mind at all
June 13

thank you :)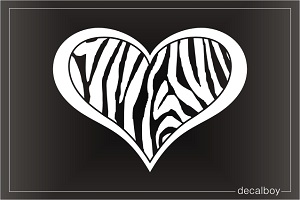 May 7

That's fine :)
May 5

Aw well thankyou very much you're too kind.I try my best to keep level headed and strong in the single parent situation. If you ever need a chat or just someone who can level with how you feel im more then willing to listen/talk. Thankyou for the comment and PT.
M [+2) ♥
I have 18 kids and live in Houston, Texas
April 4

I'm sorry mama, but thanks.. I'm trying very hard not to worry about it. I hate BD alot because of everything. Hows your daughter? Does she ever said daddy or anything?
April 2

im sure you can call and say you wanna meet the doctor. I hear the UK has great midwifes though so good luck mama!
April 2

my advice would be to do your research now! Interview OBs now! and midwifes. Find out what your hospitals say about VBAC you can call the maternity floors and ask them if they allow them and what docs do them. This way when you do want another baby you can enjoy it and not have to worry about a provider because you have already found one you trust. You might have to interview them all and that is better to do now rather than when you are an emotional wreck ya know!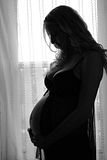 February 3

Hey hun! <3 I havent heard from you in quite awhile...Just wanted to drop by and say hello! I hope you and Amelia are doing good :D I posted some recent pictures of Emmy...feel free to check them out... She's doing very good...I had her weighed just the other day & she's now 10lbs!!! I cant believe how fast she's grown!!! <3 I hope to hear from you soon!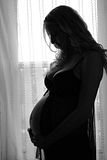 January 2

Don't worry about it sweetheart! Ofcourse, I completely understand the whole being so busy thing. Send it whenever you have the time. I'm so glad you and Amelia are well :D how is she sleeping?? Emmy no longer sleeps well at night </3...she has her nights and days completely messed up! she is up allllll night...its been hard!!! And yes...it was a complete shock that Casey walked out on us... I'm trying my best to stay positive and just move on and be happy with Emmy.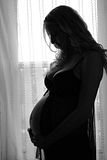 December 29

Hey hun. It's been so long! i'm sorry I havent been on much...Alot has been going on...</3 Casey abandoned me and Emmy...it's such a long story...feel free to read my update. I was so hurt...But i'm a very resilant person and me and Emmy are doing fine now. I don't want a person like him in my life or Emmy's anyways....I just feel so very foolish because it was such a shock...I had no idea this was going to happen...I guess he just couldnt cutt it as a father. His loss. Oh well. I hope things are going better for you and Amelia!!! xoxox I havent gotten your letter yet... I've moved in with my mom now but luckily I gave you her address before anyways...(all my mail goes to her house LOL)...so i'm still waiting on it! I hope you included pictures of your beautiful Amelia! xoxox